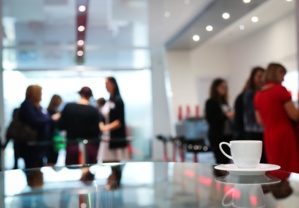 Dailycsr.com – 02 August 2016 – Boasting about the successful initiative of "Breakthrough Leadership for Women workshops", Caterpillar quotes one such feedback that they received:
"The Breakthrough Leadership for Women workshop was by far the best course I've taken at Caterpillar in the nine years I've been here. It made me learn about myself, gave me confidence and made me really connect with women at work for the first time."
The said "leadership programme" was created by an employee who works in Caterpillar's Resource Group under the "Women's Initiatives Network". In fact, it turns out to be the "first gender-specific workshop" that targets "high-potential" and "high-performing" women.
According to research data, the presence of women leadership in a company makes it perform in a better way. Therefore, Caterpillar has tried to help women to develop their talent so as to "help drive the greatest enterprise returns". The said workshop deals with women specific challenges that occur in a work place that is led by women leaders. It is an attempt of Caterpillar to strengthen its "female leadership pipeline".
The chosen participants for this workshop displayed "high-potential" who have the ability as well as the "desire" to take charge of higher positions' responsibilities. The workshop bases itself on "best practices for female leadership development" and takes up the reason that causes the "differentiations in the workplace" and at the same time, it retains the essence of "authentic leadership styles".
Furthermore, Caterpillar informs:
"The objectives of the course are to help women manage gender bias challenges; negotiate conditions for leadership success; align values, aspirations and actions in high stakes situations; network with other women leaders; and develop a personal brand and vision for authentic leadership".
The workshop will allow Caterpillar to be "more inclusive" with a workforce that will be in the hands of "high-potential leaders", while the latter would have renewed their "confidence and negotiation skills". Moreover, it also becomes a vehicle to spread "authentic leadership" among women.
References:
http://reports.caterpillar.com