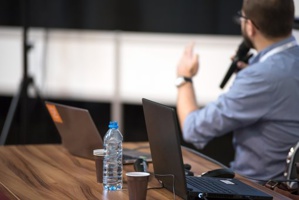 Dailycsr.com – 30 June 2018 – Here is a response from the chief executive of CECP, Daryl Brewster, to Jamie Dimon and Warren Buffett's "Short-Termism is Harming the US Economy", wherein, says Brewster both the authors argue on the short-term results' approach of the executives, whereby saying that it often leads to the "sacrifice of long-term strategy and results".
In turn, it poses a reversal of the companies' "sustainable success" and injures the "economy as a whole". Brewster agrees to this, saying:
"As part of CECP's Strategic Investor Initiative, a coalition of long-term oriented companies and institutional investors, the call to action is clear: It is time for short-termism to end".
Nevertheless, Brewster finds an alternative, as he draws our attention towards wooing "patient capital" instead of trying to grab the attention of "fickle traders", all through "long-termism". Brewster, further adds:
"To do so, we encourage CEOs to set strategy and regularly communicate their long-term plans for sustainable value creation. Earlier this year, nine members of SII's Board of Advisors, led by Vanguard Chairman Bill McNabb, sent an open letter to CEOs of major companies. The letter poses seven questions every CEO should answer when presenting publicly-disclosed, investor-facing long-term plans related to three themes: growth, strategy and risk. Further to this, CECP has created a platform to operationalize the call from leading investors for long-term plans: the CEO Investor Forums. The events offer offers global CEOs and senior executives an opportunity to share a new kind of business plan with investors representing over $25 trillion in AUM, focusing on the long-term and material ESG (Environmental, Social and Governance) issues".
For more information, kindly visit:
https://cecp.me/2M0bnED
References:
3blmedia.com