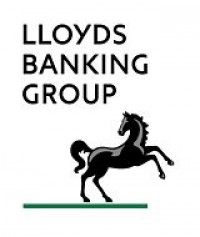 Dailycsr.com – 21 April 2016 – While announcing the Budget of 2016, the Chancellor of Exchequer of the U.K., George Osborne said:
"We know that those who suffer most when Britain loses control of its public finances and the economy crashes aren't the best off, but the poorest and the most vulnerable. This budget will lift 1.3 million of the lowest paid out of income tax, it will deliver improvements to our schools, help the least well-off to save, and support business and enterprise to create jobs and boost social mobility."
As per Ethicalperformance, the budget alone cannot to lead Britain to prosperity; other supports are required in this effort, whereby the Lloyds bank has come up with its "Helping Britain Prosper Plan" under its "evolving corporate social responsibility (CSR) strategy". The plan will be helping people resolve some issues like "getting on the housing ladder, finding a job or growing a business".
Moreover, it will also take into consideration areas like "employee health, engagement and diversity, customer priorities, apprenticeships and payment to suppliers on time". For Lloyds Group the "Helping Britain Prosper Plan" can prove effective for its wide customer base and its "presence in communities across Britain". Therefore, Lloyds Group retains a unique position to "help the nation financially".
In fact, the "Helping Britain Prosper Plan" finds that its volunteers devoted "320,000 hours" for helping "community organisations and charities". Furthermore, a donation worth "£17m" was given to "four independent corporate Foundations" for tackling with "disadvantages across the U.K. and Channel Islands". Moreover, another "£1m" was added for supporting the "important work of credit unions".
The said plan of Lloyds Bank was initiated in the year of 2014 with the intention of keeping up with the "changing needs" of Britain. After the completion of its first year, the bank conducted a review of its targets, whereby the "number of metrics" has been simplified by keeping up focus on "just three key areas" which are "helping people, businesses and communities to prosper".
The motivation of the Plan has been kept alive by measuring its "positive outcomes" as well as the extent of "its reach". However, the plan has also pushed forward new plans like "providing more funding support for social housing, creating more external advanced manufacturing apprenticeships as a result of £1 million a year in funding and helping more consumers plan and save for retirement".
Lloyds realises that the prosperity of Britain and its communities equals to its own prosperity, whereby projecting itself as "the financial sector", the bank wants to cultivate a more sustainable culture rich with "appropriate" behaviour.
References:
http://www.ethicalperformance.com/