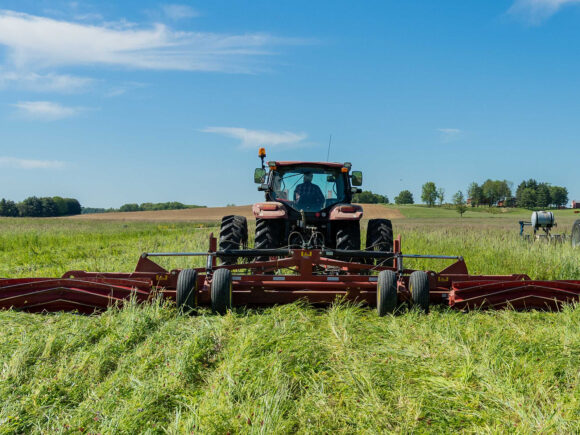 CNH Industrial's brand, Case IH, has collaborated with TIM, a prominent agribusiness operator with the country's most extensive mobile coverage, to share the initial outcomes from the Connected Farm in Água Boa, Mato Grosso, Brazil. This region, which was launched in 2021, benefited from the 4G TIM in the Field project, which brought together all of the brand's cutting-edge solutions and transformed it into a Digital Agriculture lab.

A study by Agricef and Unicamp for the Connected Farm demonstrated how connectivity can boost productivity in the field, even in areas with high crop yields season after season. The study was structured around three pillars: Agricultural Efficiency, Economic Viability, and Sustainability.

Christian Gonzalez, Vice President of Case IH for Latin America, stated that the data reveals how connectivity significantly influences the final harvest outcome. Real-time monitoring enables data to be transformed into information, leading to quicker and more efficient decision-making.

One of the primary objectives of the Connected Farm is to enhance sustainable practices. The study found that the farm reduced carbon emissions by 12.5 kg of CO²/t of soybeans due to fuel and fertilizer savings and increased crop productivity. This equates to a 10% reduction in pollutant emission intensity.

The benefits of bringing connectivity to rural areas extend beyond the farm, impacting the broader community. The two antennas installed by TIM have improved the daily lives of over 25,000 residents of Água Boa, providing internet access to more than 10 educational institutions and 4 healthcare facilities that previously lacked 4G network access.

Internet access enables the connection of all these devices, solutions, individuals, and outcomes at every stage of the production cycle, with benefits ranging from weather monitoring to team management.

Felipe Zmijevski, the farm's agronomist, noted that these changes have also led to new habits on the farm. With connectivity, they have achieved process standardization and improved professional training, which has contributed to agricultural efficiency.

The Case IH Connected Farm is a long-term initiative that will continue to introduce the latest technologies to Brazilian farmers.