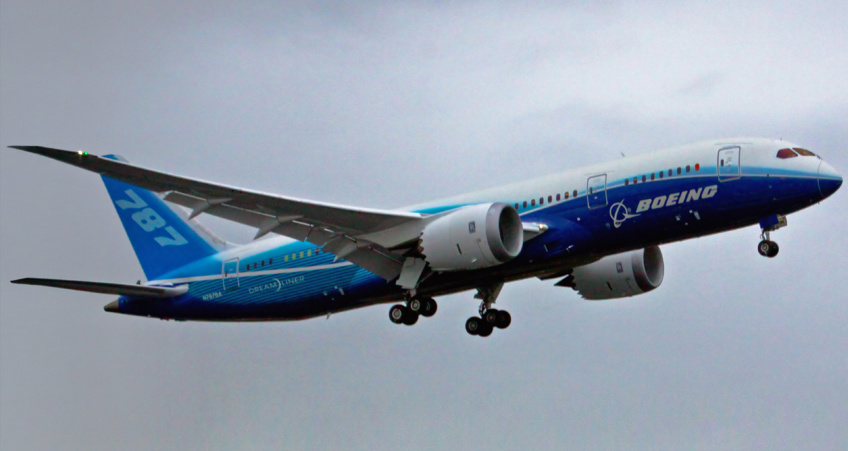 In a statement Boeing and Alder Fuels announced their new partnership to expand production of sustainable aviation fuel (SAF) worldwide. Both companies will test and qualify alder-derived SAFs on Boeing aircraft, and promote policies to accelerate the transition to renewable energy in aviation, while increasing the number of SAFs for the global aerospace market.

Alder Fuels' proprietary technology enables the efficient conversion of abundant sustainable forestry residues and regenerative biomass into a low-carbon "green crude" for jet fuel conversion. Alder products can be produced by existing refineries using their current equipment and infrastructure.

Alder hopes to complete its first facility in 2024.

"As we work towards the civil aviation industry's commitment to achieving zero carbon emissions by 2050, we know that there is between 700 and 1000 times more SAF needed to meet that goal," said Sheila Remes, Boeing's vice president of environmental sustainability.

Boeing will support Alder-derived SAF testing and qualification, including flight demonstrations to ensure readiness.

According to the AirTransport Action Group, an industry association focused on sustainability, the greatest opportunity to meet and exceed the industry's 2050 goal lies with the rapid, global adoption of sustainable aviation fuels and new energy sources.

In January 2021, Boeing committed to delivering 100% SAF compliant aircraft by 2030 and is also using SAF in its own operations as it works to expand SAF offerings globally .

"Alder's technology offers a future of generating energy to power aircraft, rather than drilling them, by using largely sustainable biomass for refining into a sustainable product available at SAF," said Bryan Sherbacow, Alder Fuels' CEO. "Now we can increase supply to meet the demand of the airline industry. This partnership with Boeing will accelerate the availability of SAF around the world, promote policies that ensure sustainability and promote environmental justice, and boost local economies."

Prior to founding Alder Fuels, Sherbacow developed and operated the world's first SAF refinery in Paramount, California. The Alder team pioneered the development of new methods to manufacture SAF, commercialize its use, develop public policy for the sector and lead efforts towards widespread industry adoption.

Boeing has been a pioneer in making SAF a reality. The company has worked with airlines, engine manufacturers and other industry leaders to conduct biofuel tests on flights way back in 2008; it gained approval for commercial use in 2011.

In 2018, Boeing in collaboration with FedEx Express, conducted the first flight test of its ecoDemonstrator, which saw the world's first commercial airplane, a 777 Freighter, fly using 100% sustainable fuels.

Boeing has also partnered with the U.S. government on SAF initiatives which include SAF flight tests with the U.S. Navy on an F/A-18 Super Hornet and with an in-depth fuel study with the Air Force as part of their efforts to certify the C-17 Globemaster to use SAF.