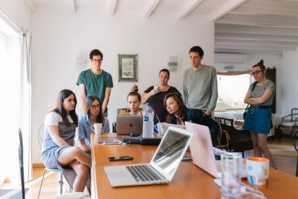 Dailycsr.com – 11 March 2020 –The Blackbaud Corporate Solutions informed:
"We're proud to have been recently recognized by Built In Austin as a Best Place to Work and for Best Perks and Benefits on their annual list of Austin tech companies".

The list of "Built In Austin's Best Places to Work" judges companies on the basis of their "employer benefits" and compensation data submitted by employee, while Blackbaud has been committed towards "diversity, inclusion and equality" which has been highlighted by Built in Austin.

Blackbaud has an unique method of leading which combines "technology and social good" for the company believes that the world will be better as "good takes over". Therefore, the higher purpose fuels the core of Blackbaud's operations. Here are some of it which the employees get to experience, as mentioned by Blackbaud:
"Mandatory respect in the workplace training for all employees and enhanced training for managers
"Employee-led business networking groups, including Women in Tech, Black Employees Encouraging Diversity (BLEND), Pride@Blackbaud, and Hispanic Organization for Learning & Advancement (H.O.L.A.)
"Volunteer projects built into team retreats
"Defined career frameworks for managers and individual contributors
"Ability to earn additional vacation hours through volunteer work
"Blackbaud gift matching – Our team participates in our matching gift program at 2.2 times the national median".