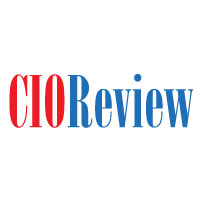 In a statement leading global provider of critical human infrastructure solutions Black & Veatch announced that its CIO Irwin Bishop Jr has been named in the 2022 Kansas City Global CIO of the Year® by the
ORBIE® Awards
.
For more than 2 decades the CIO ORBIE Awards are given to executives in recognition for the technological leadership, innovation and excellence in the rapidly growing national CIO-led professional community.
Bishop is a global leader in data optimization, digital transformation, automation and marketing. Recently, he led the development of Black & Veatch's digital strategy roadmap, which optimizes the implementation and execution of a complete portfolio of energy, communications and water infrastructure solutions for clients across the globe. The company's strategy involves growth in each of Black & Veatch's global market segments, focusing on innovative technologies to improve organizational efficiency and performance.
"Irwin understands and uses the latest digital technologies to help our clients address global megatrends such as electrification, decarbonisation, digitization and sustainability, said Mario Azar, Chairman and CEO of Black & Veatch. "In addition to his contribution as CIO, Irwin has helped advance diversity, equity and inclusion by encouraging and engaging in efforts involving diverse backgrounds and perspectives. Irwin is a champion of positive change at Black & Veatch and on behalf of the firm congratulates Irwin and the CIO team on receiving this award."
Bishop's passion for creating a fun workplace and providing career development opportunities for professionals has helped attract and retain future technology leaders. Outside of the office, Bishop believes in giving back to the community and is involved in many volunteer activities. He has contributed to more than 8 Habitat for Humanity home building projects, is a volunteer speaker for the Youth Empowerment Task Force, and is a director and director of Boys & Girls Clubs of the USA. He joined the KansasCityCIO Advisory Board in 2021.
The Kansas City CIO ORBIE® Awards recognize CIOs who have demonstrated outstanding performance in technology leadership. Finalists and winners will be selected through a rigorous and independent judging process chaired by previous ORBIE winners, and winners will be announced at the awards ceremony on 16 September.