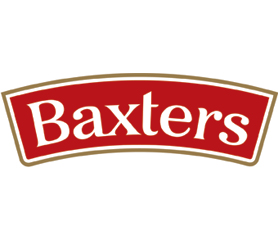 Dailycsr.com – 08 October 2015 – The Health and Safety site informed about yet another mishap that took place at Baxters' premise.
It has been facing quite a bit of upheaval lately for which, the company has been doing the round of the court. Nevertheless, recently another accident with an employee of Baxters brought the company before the threshold of law.
Baxters is a soup making company under the "
Baxters Food Group Limited
" which is a Fochabers based "Scottish food processing company". It is situated at Moray in Scotland. Moreover, it is "best known" for its "canned soups". The said soup boasts "unique recipes" like "Royal Game".
However, the company also manufactures other food products like pickled vegetables, chutneys and a variety of jams. In fact, Baxters is in possession of the "Royal Warranty" from the "Her Majesty the Queen", whereby it has been recognised and authenticated for preparing "Scottish specialities".
Nevertheless, lately the company has been in soup for quite a few legal issues, whereby an accident with one of its worker which lead amputation of the latter's leg added another page to the legal records.
Report has it that on the 30
th
January 2014, Baxters employee, Jodie Cormack, who used to work in the company's soup making unit "climbed onto a stationary conveyor". He had used a ladder in order to reach at that height, while he stood up there on the ladder, trying to nudge the "potatoes into a hopper" that was placed over the soup production line. The said factory location was Moray, "at the firm's Fochabers plant".
As luck would have it, Cormack reached the fag end of the conveyor belt, while he continued to push the "potatoes with a squeegee into the hopper". At that fateful instant, his "his left foot slipped" and the same got caught into the auger. Following, this incident, Cormack's injured leg had to be amputated. Thanks to the said mishap, Baxters has once again come before the jury.
References:
www.healthandsafetyatwork.com