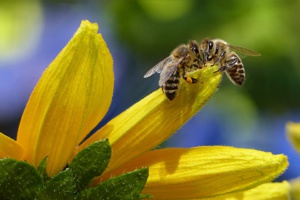 Dailycsr.com – 28 October 2016 – In the article of John R. Platt, he articulates the role of the "Biomimicry Global Design Challenge" in addressing "climate change", in a "great" manner. Moreover, the Ray C. Anderson Foundation was the sponsor for the Global Design Challenge, which brings forward a story narrating how humans can learn from nature and improvise to fight the climate change battle and to reverse its effects.
In fact, the above mentioned notion, which bewilders many, while throws other into disbelief, has been given shape in the "upcoming competition" of Biomimicry Institute, the latter being a non-profit which helps organisations and individuals alike to "create sustainable ideas inspired by nature".
In order to do so, sometimes one needs to observe forms and movements from the nature like the flow of water moving over a "shark's skin", while other times one needs to examine the "natural systems" like forests handling rainfall.
The said competition will be the "latest iteration" which forms part of the ongoing "Biomimicry Global Design Challenge", whereby the challenge "most recently" asked for the team for submitting their product ideas made out of "living elements". In the beginning of this month, the "University of Oregon" created a "living filtration system" using microorganism for retaining soil nutrients and reducing the pesticide and water "runoff" during farming, whereby the institute bagged a prize of "$10,000".
References:
http://www.raycandersonfoundation.org/