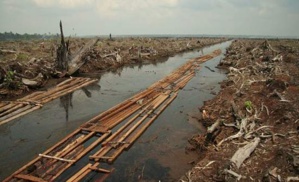 Dailycsr.com – 19 February 2016 – The Belantara Foundation has been launched by Asia Pulp and Paper in a new initiate to channelize funding for protecting the rainforests of Indonesia.
Using an "innovative" multi stakeholder approach, the Foundation plans to handle the issue of growing deforestation. Moreover, this will prove to be a model which, the Foundation believes, can set an example of "best practice" and inspire others to replicate the same.
Importantly, the said approach takes into consideration the "importance of a holistic view". Likewise, the Foundation is set to work in collaboration with the projects that are already being worked on, while it will also reach out on a global scale to "secure funding".
Furthermore, the EthicalPerformance adds:
"The Foundation will be looking for major commitments from the corporate world, with support by government and civil society, to address forest loss in Indonesia, which contributes to global warming. The Advisory Board includes the noted environmentalist, Tony Juniper".
References:
http://www.ethicalperformance.com/