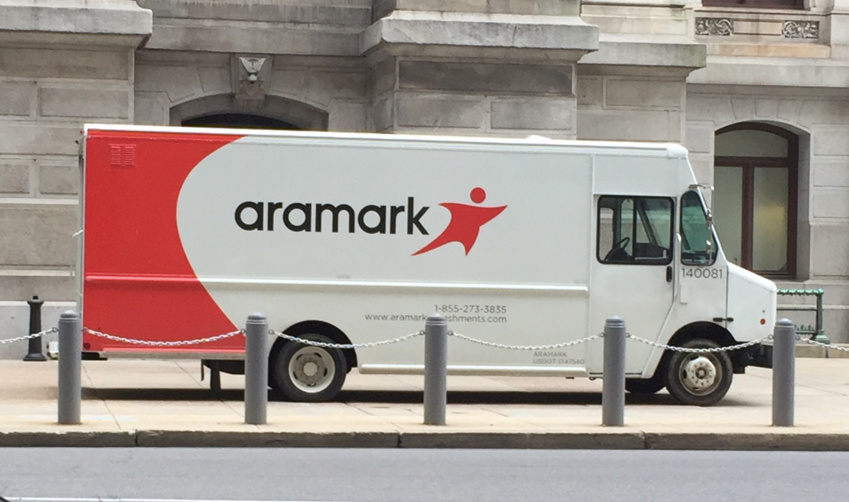 Aramark, the world's largest provider of food, facilities, and uniform services to millions of people in 19 countries, today released its 2022 Be Well. Do Well. Progress Report, an update to its global environmental, social, and corporate governance (ESG) performance. Aramark discusses significant progress on its diversity, community building, climate, food and worker safety, responsible sourcing, and waste reduction programs and initiatives, among other topics, in the report.

Aramark signed the Cool Food Pledge, committing to reduce greenhouse gas emissions from the food it serves in the United States by 25% by 2030; submitted enterprise-wide, science-based, net-zero targets for validation to the Science Based Targets initiative (SBTi); and made significant progress on its responsible sourcing commitments.

"The 2022 Be Well. Do Well. Progress Report is the latest chapter documenting our sustainability journey. This work is fundamental to our mission and how we do business, and we are very proud of our progress," said John Zillmer, Aramark's Chief Executive Officer.

Be Well. Do Well., Aramark's ESG platform, is divided into two equal and interconnected sections dedicated to the company's commitment to people and planet. It was introduced in 2019 and directly connects to Aramark's mission: Because we're rooted in service, we do great things for our people, our partners, our communities, and our planet. Be Well. Do Well. encapsulates Aramark's commitment to reducing inequity, supporting and growing communities, promoting diversity, and protecting the environment, all while continuously strengthening its core foundation and long-term value proposition.

Other efforts highlighted include:
Collaborating with 478 local farms and sourcing $61.7 million in local products in the United States.
Facilitating the completion of Diversity, Equity, and Inclusion (DEI) training for 8,000 managers.
Assisting nearly one million students, families, and individuals in the communities served by Aramark.
Committing to achieving 44% plant-based menu offerings in college and university residential dining in the United States by 2025.
Distributing slip-resistant shoes to 120,000 U.S. employees through "Shoes for Crews," a national program dedicated to worker safety.
Achieving Target Zero (zero workplace injuries) at 70% of global client locations.
The release of a Human Rights Statement, an updated Business Conduct Policy, and a revised Supplier Code of Conduct, all of which include information on sustainability practices and the social and environmental impact of procurement.
"As we celebrate our accomplishments and continue to deliver on our ESG commitments, we also acknowledge our work is not done. We will always have more to do to ensure we are meeting the needs of our clients, consumers, and investors as a sustainable business," said Zillmer.
Be Well. Do Well. by Aramark. The Progress Report also includes an ESG Performance Data Table and is compliant with the Global Reporting Initiative (GRI), Sustainability Accounting Standards Board (SASB), and Task Force on Climate-Related Financial Disclosures reporting frameworks (TCFD).
To learn more on Aramark's ESG programs and performance, do click
here
.