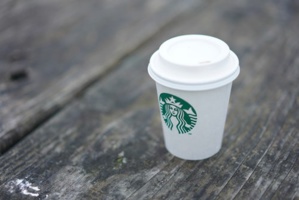 Dailycsr.com – 28 July 2018 – The National Park Service informs that on a daily basis Americans are using nearly "500 million plastic straws". Even though tiny in size, the large amount of plastic straw waste seems to have permeated the environment as they are "one of the most common items found on beaches".
An iconic beverage company has now joined with "a handful of brands" to fight the battle against "single use straws", whereby it has plans of phasing out the same items from its outlets by the year of 2020. With this "ambitious goal", Starbucks wishes to "eliminate one billion straws" annually from "its 28,000 stores worldwide".
Moreover, the beverage company has created an alternative "straw-less lid" to replace the straws, while the new lid has been created out of "recyclable plastic" that are not like "lightweight, single use straws". These lids can also be easily recycled. In fact, Cone Communications informed:
"The lid will be introduced to Seattle and Vancouver consumers this fall with pilots in other global stores starting in 2019. Other options being considered include paper or compostable straws that can be used for cold drinks. As an industry leader, Starbucks has the influence to persuade other brands to reconsider their approach to packaging and plastic waste".
For further details, kindly visit:
http://bit.ly/2uoBRcs
References:
3blmedia.com