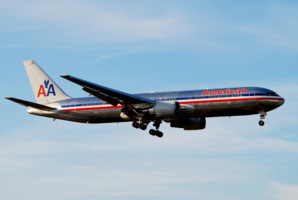 Source: commons.wikimedia.org; (CC BY 2.0)
Dailycsr.com – 31 December 2020 – American Airlines becomes the first one to get "GBAC STAR™ accreditation" coming from the "Global Biorisk Advisory Council", in short GBAC. The airlines received the said accreditation for its entire aircraft fleet as well as its "Admiral Club lounger". The accreditation programme looks into the performance in putting up "cleaning, disinfection and infectious disease prevention" practice to address "outbreaks and pandemics" like COVID-19.

In the words of the chief customer officer at American Airlines, Alison Taylor:
"GBAC STAR is the gold standard for ensuring our facilities and planes have the most effective and expert-endorsed cleaning, disinfection and infection prevention protocols in place to combat COVID-19. Achieving this recognition is a testament to the countless hours of research, planning and work the team has dedicated to making sure our customers have the safest environment possible when flying with us."

GBAC STAR conducts "thorough and detailed review" with the help of "microbial-pathogenic leaders" before providing accreditation. The recipients will have "a comprehensive plan" to address the points mentioned below:
Establishing as well as maintaining "a cleaning, disinfection, and infectious disease prevention program to minimize risks associated with infectious agents like SARS-CoV-2, the virus responsible for COVID-19".
Ensuring "the proper cleaning protocols, disinfection techniques, and work practices are in place to combat biohazards and infectious disease".
Working "with highly informed cleaning professionals who are trained for outbreak and infectious disease preparation and response".

Furthermore, the executive director of GBAC, Patricia Olinger said:
"By achieving GBAC STAR accreditation, American can further instill confidence in its customers and team that American's planes and lounges have the proper cleaning, disinfection, and infectious disease prevention systems in place to handle biorisks like the novel coronavirus. We commend American for its commitment to meeting a higher standard of cleaning and disinfection for all of its constituents."


References:
3blmedia.com