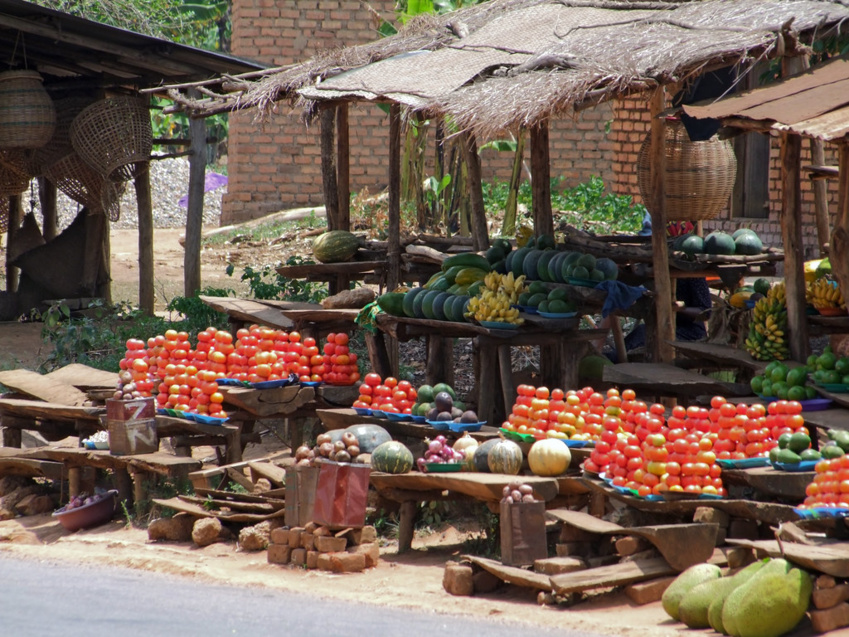 The Cisco Global Problem Solver Challenge is a cash-awarding online competition for early-stage tech entrepreneurs who solve the world's most difficult problems. Since 2017, the competition has awarded $3.25 million USD to 78 start-ups from 25 countries.

In this article, we highlight Afriagrimark, the People's Choice Award winner of the 2022 Global Problem Solver Challenge worth $10,000. Afriagrimark's mission, chosen by the public, is to revolutionise the agricultural pathway in Kenya, from farmer to supplier to vendor.

Bonface Nyalwal, the company's founder, and his team are passionate about finding real solutions to real problems. They begin with the challenges that their community is facing and then ask questions to get to the bottom of the problem. With this investigation, they have created a platform to revolutionise one of the most pressing issues confronting small-scale farmers in Africa: reliably and efficiently delivering goods to market.

What issues are you trying to resolve using your technology?
Bonface: There are 33 million small-scale farmers in Africa who lack access to a market with competitive prices. They must sell to middlemen who undercut their prices while maintaining higher profit margins. This situation has kept the farmers in poverty. Afriagrimark aims to improve farmers', suppliers', and vendors' access to competitive markets.

Do elaborate on your solution
Bonface: The technology is divided into three categories:
Module for Farmers

The driver's module

The vendor's module
These three segments form a logical chain from farmers to logistics to vendors. We have recruited local agents among the farmers who have been trained to understand the quality assurance process and the use of technology in order to train those who will be using the solution. These agents assist farmers in signing up for the platform, listing their produce, and providing ongoing support so that they can implement best farming and post-handling practises. After the produce has been listed, vendors who buy on-platform in urban markets can place their orders online.

Internal staff at Afriagrimark receives incoming orders, verifies them, and aggregates the net amount of produce required from farmers to fulfil the order. Aggregation occurs so that the order amount is economically viable for the farmer to ship. The nearest driver is then notified, and the agent on the ground delivers the total amount to them. The driver goes through another round of quality control before signing off to begin shipment. This action notifies all three parties — farmer, driver, and vendor — and allows you to track order progress. After that, the driver delivers to each vendor who has placed an order.

What is innovative about your solutions? What sets it apart?
Bonface: We identified the need to reconsider the value of small-scale farmers throughout Africa. The foundation of our innovation is the migration of the traditional marketplace to a digital platform. Small-scale farmers' economic conditions will not improve unless we change the system so that they can produce enough value to participate in the market. Our technology maps farmers using a geodatabase so we know exactly where they are; this allows us to track how many farmers are in which areas and how much volume they are producing of which goods. Our operations save money by eliminating the middleman who overcharges the farmer. Over time, we hope to incorporate machine learning alongside GIS to efficiently track and synchronise data.

What inspired you to come up with this solution?
Bonface: My interest in agriculture stems from my family. My mother worked as a vegetable vendor in the city, and my father was a teacher and farmer in the country. Their most common complaints concerned the market's quality and quantity of goods. I didn't understand what they meant when I was younger. Over time, I realised that my father was not producing a large enough volume of high-quality goods to justify transferring his yield to my mother, who would market it.

As my team and I spoke with other farmers and vendors, we learned which points in the supply chain cause the most avoidable problems. Understanding the source of the problem, I decided to create a digital platform for farmers like my father to sell quality produce to produce vendors in sufficient, economically justifiable quantities.

Now that you have won this prize how will it help advance your business?
Bonface: My team's larger goal is to expand Africa's infrastructure. We aim to pay attention to the problems of the global community and tailor our solutions accordingly. Working on the Cisco Global Problem Solver Challenge, from training to pitching, helped us fine-tune how our business appears to customers.

Agriculture is a massive market that necessitates partnerships and collaborations, and Cisco is now a part of that journey. We must lay the groundwork for the agricultural sector to move forward in an efficient and ethical manner. This can only be accomplished if an increasing number of companies band together to support this vision for small businesses.

How will you channelize the prize money?
Bonface: The first goal is to bring more vendors onto the platform. We will be able to support more farmers on the platform if we have more vendors. Second, we will work to increase our internal capacity and continue to build a well-informed, well-equipped team capable of scaling.

Your advice to other social entrepreneurs?
Bonface: It is critical to identify the source of the problem. Sometimes we say something is a problem based on assumptions, and that problem may or may not exist. Ask people what their real problems are and address the cause of the disease rather than the symptoms.

As social entrepreneurs, we must also recognize that each market has its own distinct context. In the case of Afriagrimark, for example, Africa has a distinct marketplace and customer base. To have a knowledge base to support your products, you must first train your customers. We cannot assume that a market will immediately learn and deploy your product; instead, we must assist the market in understanding and adopting your product.

Finally, for founders, discipline is the most difficult part of the journey. Always keep the 'why' and the community you serve in mind. Stay in the game, no matter how difficult it is, and build a team capable of carrying the dream further.