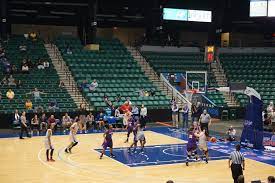 Aflac Incorporated, a leading provider of supplemental health insurance in the United States, announced plans to increase its support for the upcoming NCAA® Division 1 Women's Basketball Championship in an effort to highlight funding gaps in women's athletics. Aflac is allocating a larger portion of its on-site activation and advertising budget to women's basketball as part of its March Madness® spend in 2023.

The brand will also collaborate with Dawn Staley, the head coach of the women's college basketball 2022 National Championship, to determine how to best distribute the increased funding to maximize impact for players and fans during the tournament. Coach Staley will also appear in an advertisement for Aflac's March Madness tournament, which will also feature another soon-to-be-announced coaching legend. Advertising will continue to emphasize Aflac's commitment to assisting Americans in closing the medical debt gap.

"I've always said that equity in sports is more than swag bags, branding and signage. It's about working with partners and advertisers like Aflac that use their dollars to truly close the gap," said Staley. "Change is long overdue, and I'm proud to partner with Aflac and show the power of investing in women's basketball."

Since 2021, Aflac has been an official NCAA Corporate Partner, and they have committed to a third year. Aflac's strategy for the 2023 tournament includes increasing brand visibility with a diverse audience by advertising during women's basketball with more than 30 spots, in addition to running 10 spots during the men's tournament.

"Aflac is proud to help shine a bright light on some of the best female athletes in the world as they compete for a chance to fulfill their dreams of a national championship," said Garth Knutson, Head of Marketing, Aflac.

"With the help of Coach Staley, the NCAA and other influential individuals interested in growing women's sports, for 2023, we made the call to distribute additional advertising and marketing dollars to help support and advocate for a better player and fan experience in the women's tournament."