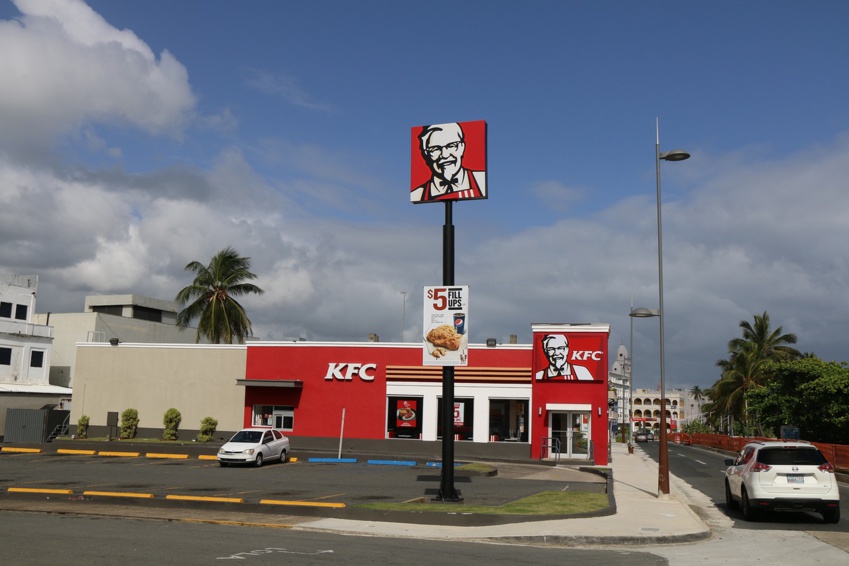 Introducing KFC's Bold Commitment to Inclusion: Embracing the Power of Diversity

At KFC, we have a grand vision for inclusion, and we are determined to make it a reality. We strongly believe that our teams should mirror the incredible diversity of our valued customers worldwide. Everyone deserves a chance to flourish, and we are committed to providing that opportunity.

This week, KFC leaders from across Pan-Europe came together for an inspiring day-long workshop. The focus was on equity, inclusion, and a sense of belonging, all aligned with KFC's noble mission of Feeding People's Potential.

The workshop was a melting pot of minds, attended by franchise partners, General Managers, Chief People Officers (CPOs), and dedicated team members from our business units in Western Europe, Germany, France, and Central Eastern Europe.

Our Journey to Inclusion: Starting from Within
To kick off the day, we were fortunate to have the presence of Cristi Lockett, KFC's Global Chief People Officer, and Carolina Romero, Global Director of Inclusion and Capability. They shared KFC's comprehensive EI&B strategy and explained its vital role in both our business and brand. We took a moment to celebrate the significant strides we have made in achieving gender parity, with a remarkable 52% representation across our global teams. Looking beyond gender, each market pledged to address additional dimensions of diversity, aligning with our customers and the vibrant communities we serve.

Unveiling New Perspectives: Sharing Best Practices Across Brands
Continuing the momentum, we hosted a thought-provoking panel led by Dr. Rohini Anand, a renowned expert in Diversity, Equity, and Inclusion. Dr. Anand, the author of "Leading Global Diversity, Equity, and Inclusion: A Guide for Systemic Change in Multinational Organizations," facilitated a captivating discussion. HR and diversity leaders from esteemed global brands and non-profit organizations such as Loreal, Disneyland Paris, Ubisoft, and Club 21 Siecle generously shared their diverse strategies for driving inclusivity and measuring progress. It was inspiring to witness the common motivations and values that drive our commitment at KFC, as well as the collective obstacles we strive to overcome.

Unlocking Potential: Transforming Culture, Recruitment, and Development
Armed with fresh insights from the panel, participants engaged in meaningful conversations about the current landscape in their respective countries. Together, we explored innovative approaches to advance EI&B in areas such as recruitment, development, and cultivating an inclusive culture. By embracing new perspectives and collaborating, we aim to further elevate our commitment to inclusion, leaving no stone unturned.

At KFC, we are not just dreaming of a more inclusive future; we are actively creating it. Through powerful discussions, shared experiences, and a collective drive for progress, we are laying the foundation for a truly diverse and inclusive KFC family. Together, we will soar to new heights, celebrating the uniqueness of our teams and the boundless potential within each and every individual.

After a satisfying lunch, we delved into a crucial topic: responsible hiring, particularly the employment of refugees. Guiding us through this enlightening conversation were three exceptional leaders: Helene Van Melle, Deputy Director of Tent Partnership for Refugees; Karolina Mastalerz, KFC's HR Director at Amrest; and Emilia Stroe, CPO for US FOOD, Romania. Their insights illuminated the immense value that refugees bring to our restaurant teams and our brand. One resounding theme echoed throughout: preparedness. To ensure the success of this endeavor, our organization must be equipped and ready to embrace new refugee team members, while also providing the necessary support for refugees to thrive within the KFC family.

Hamdi Ulukaya, the visionary founder of Tent Partnership for Refugees and the CEO and founder of Chobani, beautifully captures the transformative power of stable employment for refugees when he asserts, "The moment a refugee secures a job, they cease to be just a refugee."

By opening our doors to remarkable refugee talent, we are not only changing lives but also enriching our own KFC community. The experiences shared by our esteemed panelists serve as powerful reminders of the positive impact that refugee employees can have on our teams, our customers, and our overall brand.

Preparation and Training: Building Bridges to Success
During our discussions, we emphasized the crucial importance of being well-prepared for the inclusion of refugee team members. It is our responsibility to provide the necessary training and support to ensure their seamless integration into our vibrant work environment. Simultaneously, we recognize the importance of equipping refugees with the skills and knowledge required to excel in their roles within the KFC family.

At KFC, we believe in creating opportunities that transcend borders, cultures, and backgrounds. By fostering an environment that embraces remarkable refugee talent, we are not only empowering individuals to build better futures but also enriching our own brand with diverse perspectives and experiences.

Together, we are opening doors to a more inclusive and compassionate world, one where refugees find solace and purpose within the warm embrace of the KFC family. Let us continue to pave the way for extraordinary individuals, turning their journeys into remarkable success stories that inspire us all.

As the day drew to a close, our enthusiasm soared as we unveiled market-specific action plans aimed at propelling us further on our EI&B commitments. These well-crafted strategies revolve around enhancing our recruitment and retention practices and bolstering our impactful social purpose programs.

With invaluable partnerships, such as the esteemed Tent Partnership for Refugees, supporting our cause, we are poised to extend our reach and engage with refugees across KFC locations throughout Europe and beyond. This collaboration fills us with hope and fuels our mission of ensuring that our teams mirror the magnificent diversity of our cherished customers. We strive to create an inclusive environment where every KFC team member experiences a genuine sense of belonging.

Together, we are charting a transformative course, forging ahead on our journey toward true inclusion and unity. With steadfast determination and unwavering dedication, we will continue to break barriers, celebrate diversity, and foster an environment where everyone thrives, leaving an indelible mark on our brand and the communities we serve.