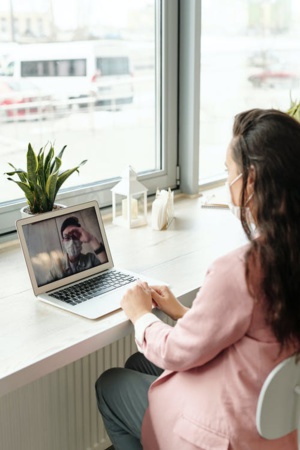 Dailycsr.com – 30 June 2020 – On June 24, 2020, Alkermes plc made an announcement about ten non-profits receiving grants from its "COVID-19 Relief Fund", the latter is a special edition of its "Alkermes Inspiration Grants" programme. The said programme was created for helping non-profits to address "pandemic-related needs for people living with addiction, serious mental illness, or cancer".

The programme receives grants from all the "therapeutic focus areas" of Alkermes and strives to help people ranging from a wide "ethnic, socio-economic, gender, and age spectrums". It addresses various COVID-19 challenges by using various approaches such as "innovative technologies, formats and channels to expand access to and reach of essential nonprofit programming; creative approaches to bolster crisis response; and provision of essentials such as food, housing, and career support". In the words of the C.E.O of Alkermes, Richard Pops:
"As stay-at-home orders took effect across the U.S., we reached out to understand how efforts to stem the spread of COVID-19 were impacting people living with addiction, serious mental illness, or cancer. We learned that the fear, social isolation, and economic hardship impacting so many has led to even greater challenges for these communities. We remain steadfast in our commitment to help address their unique and complex needs and will continue to evolve our longstanding efforts to provide meaningful and lasting support for these patient populations."

Here is a list of 2020 "Grant Recipient Organizations and Programs", as mentioned by the press release of Alkermes:
"10,000 Beds is launching a new podcast to give people in recovery access to accurate information, a safe place to be heard and to listen, and a source for guidance on how to navigate a socially distanced world as they attempt to socially reintegrate.
"Clubhouse International's Online Communities project is a comprehensive digital response to establish new channels of communication and virtual resources for Clubhouses and their members to address social and economic isolation for people living with mental illness.
"Community Servings is increasing kitchen/delivery capacity and providing 75,000 medically-tailored meals to 340 clients and their families affected by cancer throughout Massachusetts.
"Faces & Voices of Recovery is working to ensure recovery community organizations across the nation can sustain and adapt peer recovery support services through and beyond the current COVID-19 pandemic, with tools and resources to build organizational knowledge, capacity, and resilience in response to emergencies and risks.
"Imerman Angels provides COVID-19 related information and will increase online capacity, video programming and other digital vehicles to partner cancer fighters, survivors, and caregivers with someone just like them – a "Mentor Angel" – a cancer survivor, previvor, or caregiver who has faced the same type of cancer.
"National Alliance on Mental Illness of New York City, through its NAMI-NYC Helpline, provides materials, information, resources, and referrals on current and ever-changing COVID-19 issues relating to mental health in New York City, connecting callers with vital services including housing, employment, healthcare, public services/benefits, and legal services.
"Ohio Recovery Housing provides recovery housing operators with best-practice guidance, along with training and technical assistance, so that they may continue to offer quality environments during and after the pandemic, looking beyond immediate needs, bringing back lost capacity, being more sustainable, and growing to meet increasing demand.
"Sound Mind Live's Artist Ambassadors Crisis Response Program will feature well-known musical artists speaking out on mental health effects of COVID-19 and ways to address them, including a COVID-19 Mental Health Resource Toolkit and a series of online interviews, virtual panels, and podcasts.
"This Is My Brave is building upon BraveTV, a Facebook Live series, to urgently address COVID-19 related needs for people living with addiction and serious mental illness to continually increase the number of individuals putting a name, face, and story to mental illness through storytelling, and with a focus on highlighting and partnering with mental health organizations that are led by, and serve, members of the Black community.
"Young People in Recovery serves youth and young adults who are no longer able to access in-person services with virtual peer recovery support services such as peer recovery support meetings, pro-social activities, and life skills trainings to help them maintain long-term recovery from drugs and alcohol".




References:
3blmedia.com