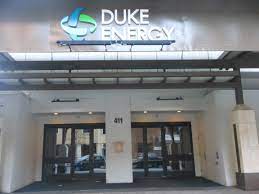 The Duke Energy Foundation, in collaboration with the Indiana Economic Development Association (IEDA) Foundation, has revealed a substantial amount of $115,000 in grants that will be bestowed upon five organizations dedicated to tackling the child care gaps prevalent in various communities across Indiana.

Over the past few years, the cost of child care has witnessed a significant surge, while the number of licensed child care providers has dwindled. These pressing challenges have placed immense pressure on working parents and their employers. To address this critical issue, Duke Energy and IEDA have jointly introduced a pioneering child care innovation grants program, aiming to offer financial support to communities that are willing to approach this problem with fresh and inventive solutions.

"A lack of affordable, high-quality child care can prevent parents from advancing in the workforce, hinder children's access to structured learning at an early age, and burden employers with absenteeism and employee turnover," said Erin Schneider, managing director of Midwest economic development for Duke Energy.

"These grants will help local communities begin to confront this challenge head-on and support working parents."

Duke Energy and IEDA received an overwhelming response to their request for proposals, with over 40 state and local government entities, local and regional economic development agencies, as well as public and private nonprofit organizations participating. In total, these organizations collectively sought more than $1.1 million in funding.

"High-quality child care is an investment we can't afford to ignore," said Lee Lewellen, IEDA's chief executive officer.

"Through this infusion of grant funds, we hope to make measurable progress toward closing the child care gap in Indiana communities – supporting children, families, child care workers, employers and the economy."

IEDA has taken the initiative to assemble a diverse task force comprising community leaders and organizations spanning across the state. Their main objective is to craft policy recommendations and raise awareness about the impact of child care gaps in Indiana. As part of this effort, the organizations that applied for grant funding have been invited to join this coalition. By doing so, they can share their insights and experiences, thus contributing to shaping future policies and recommendations in the field of child care.

The grants have been allocated to the following organizations:
Carroll County Economic Development Corporation and the Early Learning Alliance for Carroll County - $6,000. The Carroll County Economic Development Corporation (CCEDC) and the Early Learning Alliance for Carroll County (ELACC) have designed a program to establish a network of child care providers through a series of training sessions and educational opportunities. These training programs will encompass various topics, including babysitting fundamentals, CPR and first aid, and professional development and licensure. Furthermore, CCEDC and ELACC plan to host an Early Learning Expo to offer local child care providers access to valuable resources, networking opportunities, and educational training. This comprehensive approach aims to enhance child care capacity in the county, facilitate communication between parents and child care providers, and elevate the overall quality of child care options in the local area.
Community Education Coalition - $39,500. In collaboration with Su Casa, Learn by Heart, and the Indiana University ServeDesign Center, the Community Education Coalition will launch a six-month coaching and business accelerator program to support the growth and development of high-quality child care programs in the Columbus area. This program will particularly emphasize recruitment efforts within the Latino community. Through this initiative, approximately 250 hours of direct on-site coaching will be provided, tailored to address the unique skills, education, and experiences of each prospective child care provider, guiding them through the licensure process.
In addition to coaching support, the Indiana University ServeDesign Center will facilitate connections between faculty, students of the Eskenazi School of Art, Architecture + Design, and current/prospective child care providers looking to design or redesign their spaces to optimize learning environments and meet licensing standards.



Grants have been allocated to the following organizations:
Community Foundation of Huntington County - $30,000. The Community Foundation of Huntington County plans to establish a Child Care Business Lab, serving as a platform to support and connect aspiring entrepreneurs with ready-to-use business models, training assistance, and access to capital investment and start-up opportunities. The primary objective is to attract and sustain high-quality, viable child care businesses that can gradually address the child care gap for working families in Huntington County.
Economic Development Corporation of Wayne County - $21,500. The Economic Development Corporation (EDC) of Wayne County intends to collaborate with local employers to implement a child care subsidy program, aimed at helping alleviate the financial burden of child care for the local workforce. Additionally, the EDC of Wayne County plans to utilize a new digital platform to manage child care subsidies and tax credits while connecting the local workforce to available child care options. This platform will enable child care providers in the community to register their available seats, and working parents to find child care solutions that align with their schedules.
One Southern Indiana and Ivy Tech Sellersburg - $18,000One Southern Indiana and Ivy Tech Sellersburg will conduct various community meetings, surveys, and focus groups, engaging stakeholders, parents, employers, and local child care providers to gain insights into the existing child care gaps within the community. Based on the data collected, these organizations will develop a comprehensive plan to enhance the quality and accessibility of child care options in Southern Indiana.
For further information about the grant program, please visit ieda.org/Foundation.

Duke Energy Foundation:
The Duke Energy Foundation provides philanthropic support to address the needs of communities in areas where Duke Energy customers reside and work. The Foundation contributes over $2 million annually in charitable donations to Indiana, funded by Duke Energy shareholder dollars. For more details about the Foundation, visit duke-energy.com/Foundation.

Indiana Economic Development Association (IEDA):
IEDA serves as the voice of economic development for Indiana, comprising members from various fields, including economic developers, utilities, attorneys, consultants, financial institutions, higher education professionals, engineers, architects, and construction professionals. These dedicated members work together to attract and retain jobs for the people of Indiana.

Contact Information:
Duke Energy: McKenzie Barbknecht
Phone: 800.559.3853
Email: mckenzie.barbknecht@duke-energy.com

IEDA: Lee Lewellen
Phone: 317.313.8365
Email: llewellen@ieda.org