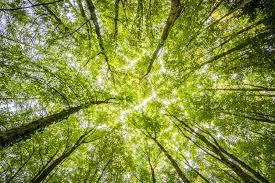 According to a new national survey, trees are something on which nearly all Americans agree. The Arbor Day Foundation commissioned the poll, which found that 94% of Americans believe trees are good for the environment.

"We expected people would feel positively about trees, but these results showcase so much more than that. This poll tells us that during this incredibly divisive time in our nation, trees can be something that unifies us all as Americans and that's a reason to celebrate," said Dan Lambe, chief executive of the Arbor Day Foundation.

"We're gratified to know that Americans from all backgrounds see trees as we do: a solution to the world's most pressing problems."

The Harris Poll, a nationally recognized market research organization, polled over 2,000 U.S. adults on behalf of the Arbor Day Foundation. Adults in the United States were asked a series of questions about their attitudes towards trees and forests.

One of the survey's key findings revealed that nearly nine out of ten Americans (88%) believe now is a critical time to replant our country's forests. The Arbor Day Foundation is already acting on this urgent message, assisting in the planting of 500 million trees by the summer of 2027. The ambitious goal recognizes the need to accelerate tree planting on a larger scale and with greater focus.

Americans also believe that trees help to mitigate the effects of climate change. According to the survey results, 91% of adults in the United States believe trees help combat climate change. This response is consistent with scientists' long-held belief that trees are a cost-effective way to address environmental threats.

The survey results were made public ahead of the Arbor Day national holiday on April 28. 57% of Americans have previously observed the "tree planter's holiday."