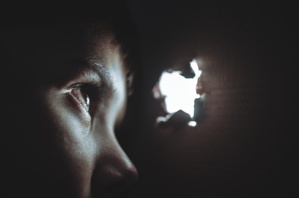 Dailycsr.com – 29 July 2016 – As per statistics data, in the year of 2015, there have been a total "274,448 alleged" cases of child abuse, wherein 171 children out of them have died due to the violence. In spite of efforts being made from the government's side to put an end it through "Child Protective Services" and the likes, there seems to cracks in the system. Therefore, it is important that funds allotted for this reason gets channelized in the most needed areas.
Alliance Data along with Epsilon have committed themselves to use "data and technology" to help in this matter. ZipRisk Map has been the resultant product of Epsilon and Alliance Data's association. The said map is a "geo-mapping tool" which has pioneering "interactive data map" to help "researchers, advocates, legislators, state agencies and other non-profit providers'" alike in finding out the "highest-risk areas" wherein child abuse occurs. In order to access ZipRisk Map, visit:
http://www.TexProtects.org/map
.
The UT Dallas' students worked in collaboration with Epsilon's technicians for creating the ZipRisk Map's data model. The variables considered in this app that generally lead to child abuse are "past child maltreatment, past child abuse and neglect, teen birth, poverty and substance abuse". With the help of this app, one can zoom in on specific areas or look at the country on the whole and consider the big picture.
The senior strategic services' director at Epsilon, Laura Gardiner, writes:
"The same technology we develop to target ideal customers for our clients can also be used to target at risk environments for child endangerment. Every day we leverage data and technology to deliver relevant customer marketing. We enable our clients to know how many products were sold, to whom, when, where and correlate factors such as household income, weather, competition and inventory. In the non-profit arena such knowledge can literally save lives. The alignment of skills, expertise and demand between UTD, Epsilon, Alliance Data and TexProtects in targeting potential abuse was the compelling dynamic that resulted in the creation of the ZipRisk Map".
In a special appreciation, Epsilon includes the names of "Alliance Data family", Kishore Dandu and Venkat Aedavelli, as mentors.
On a concluding note, Gardiner states:
"By preventing child abuse we impact the future of our communities and our tax dollars. Child abuse victims often gravitate towards high risk behaviors resulting in substance abuse, incarceration, health issues, and violent crime".
References:
ethicalperformance.com