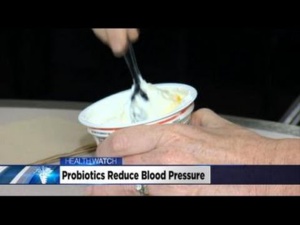 Dailycsr.com – 24 August 2015 – The fourth "Yogurt and Probiotics Fellowship Grant" arranged by the Dannon Company® has been announced. This has been a continued supported committed from the company's part to help up-coming scientist generation to carry on advance scientific development and research in the field of "yogurt and probiotics". It is an unique opportunity of education whereby "incoming or current graduate student" with a "strong interest" research work of finding out the nutritional value of probiotics and yogurt can benefit immensely. It also reinforces the company's "commitment to educate Americans" about the nutritional values of probiotics and yogurt that one can acquire through a regular consumption.
The said grant was in accordance with the 2014 commitments of the company which formed collaboration with "Partnership for a Healthier America". The researches that deal with "healthy eating habits and nutrition education programs" fit under this grant's scheme which Dannon "vowed" to provide monetary support. It is a fellowship programme designed to encourage the food scientists of the coming era which began in the year of 2012. Moreover, it also supports the development of probiotics and yoghurt. Like the preceding years the winner will be awarded a scholarship of "$25,000" which will be paid to the respective "academic institution".
However, the vice-president of Dannon's Health Affairs, Dr. Miguel Freitas states that:
"As the leading maker of yogurt in the U.S. and globally, Dannon is unmatched in how we have demonstrated our commitment to advance education, research and innovation regarding probiotics and yogurt. Now in its fourth year, the Fellowship Grant has helped to create significant advancements in the field and has underscored the need for continued research and education. Given the demonstrated nutritional benefits of eating yogurt every day and continued advances in research and education, we are happy to continue to support the next generation of young scientists and researchers."
The Fellowship grant of Dannon helped "three young scientists to make strides in the field of nutrition, yogurt and probiotics" so far. The 2012's winner, Nicholas Bokulich published several papers on "microbiome, food production and human health" whereby he address the issues of improving the analysis process of microbial with the help of "high-throughput sequencing techniques". In 2013, Kurt Selle bagged the same grant and published "eight research articles" on the subject alongside attending "four international conferences" to present his research findings. BusinessWire informs that
"To date, he has developed technology for studying the adaptation of fermentative microbes to milk, publishing his findings in the Proceedings of the National Academy of Sciences and is presenting the results at the 11th International Symposium on Lactic Acid Bacteria as an invited speaker".
Likewise, last year, Amanda Ford was chosen for this grant whereby she began an investigation to observe the "effects of protein fermentation on the human microbiota". She is, at present, conducting "clinical research studies" on these effects.
Source:
www.BusinessWire.com