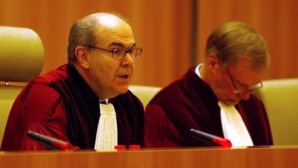 Dailycsr.com – 24 September 2015 – The lawyers issued warning statements wherein they have alerted the business against the ruling whereby the latter could face serious implications for employing staff without designating "a fixed place of work". The "Working Time Regulations" demands that the travelling time of the staff will have to be kept into account while giving them rest break and examining "their first and last appointments". The Bond Dickinson law firm's legal director, Graham Richardson:
"The impact on British employers and peripatetic workers could be substantial. It may turn out that time which an employer had treated as rest time (or not as working time) is in fact working time."
The regulation came into existence due to two employees in Spain, who worked Tyco, a "security equipment firm". They were given responsibility of visiting "homes and industrial buildings" for installing and maintenance purpose of the security systems. They had to cover "large areas of the country"; therefore at times they had to "drive for hours" ere reached their "first appointment of the day".
Tyco considered the start of working time, when the employees reached their spot of "first appointment" and ended it when the last was over, while the travel times were ignored at length. However, the court intervened, that the said practice wasn't in accord to the "Working Time Directive" which divides working period into "two categories" – "working time" and "rest time". The judgement passed by the court stated:
"Not taking those journeys into account would enable an employer such as Tyco to claim that only the time spent carrying out the activity of installing and maintaining the security systems falls within the concept of working time. [This] would distort that concept and jeopardise the objective of protecting the safety and health of workers."
Moreover, the argument of the UK government which asserted that "working time should not be extended to cover travel", as this means the cost for the employees will increase inevitably, was rejected by the court. On the other hand, the court decision was welcomed by the "Trade union GMB" which claimed that the "Working Time Regulations" is a "vital" measure companies need to take for the safety of the employees.
The government was asked to provide "a robust and effective definition of the 'normal workplace', so that travel to infrequently visited client sites is covered, not ordinary commutes" by the CBI. The director of CBI's "employment and skills" section, Neil Carberry, remarked:
"Given that this ruling extends working time, it again emphasises that the voluntary individual opt-out from working time rules is a vital part of ensuring the system works in the UK. We want to see the opt-out protected".
References:
http://www.healthandsafetyatwork.com