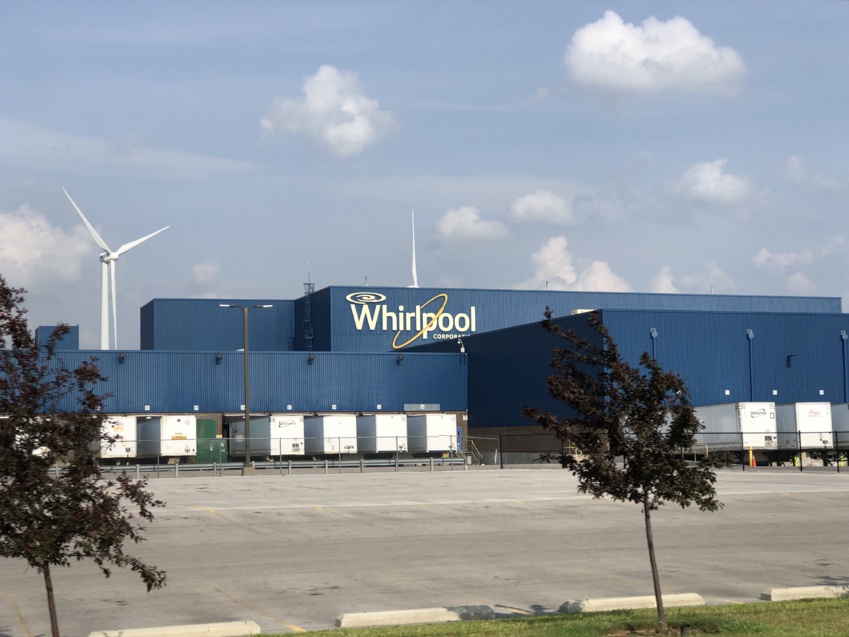 On Friday, a collaborative effort between Whirlpool employees and students from Indiana University (IU) and the Kelley School resulted in the construction of a house for Cherri Morris and her four grandchildren. The house was officially dedicated the following day during IU's homecoming game. This marks the 13th project undertaken in partnership with Whirlpool Corporation, IU's Kelley School of Business, and Habitat for Humanity of Monroe County, as part of the BuildBetter with Whirlpool initiative for climate-resilient and energy-efficient homes.

The construction site was bustling with volunteers from IU and Whirlpool, including company employees, executives, and Jeff Fettig, the retired CEO of Whirlpool Corp., who is an alumnus of IU. During the homecoming football game against Rutgers University on Saturday, Morris and her grandchildren were symbolically handed the keys to their new home at Memorial Stadium.

Pam Klyn, Whirlpool Corporation's Executive Vice President of Corporate Relations and Sustainability, expressed her gratitude for the opportunity to collaborate with Habitat for Humanity and the IU Kelley School of Business for the 13th consecutive year. She emphasized the importance of their partnership in providing affordable housing for families like Cherri's and fostering resilient and sustainable communities.

As part of the BuildBetter with Whirlpool initiative, Morris' new home is one of 250 climate-resilient and energy-efficient homes slated for construction across the U.S. over a three-year period. Whirlpool Corp. and Habitat for Humanity have been working together for 24 years to ensure families have access to safe, decent, and affordable housing. As of September 2023, Whirlpool Corp. has donated appliances worth over $125 million to Habitat since 1999. These donations, which include ranges, refrigerators, dishwashers, and microwaves, have benefited Habitat homes in the U.S., Canada, Europe, Africa, Asia Pacific region, the Middle East, and Latin America, serving over 1 million people globally.