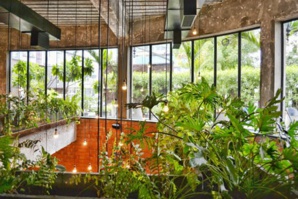 Dailycsr.com – 29 May 2020 – At present, the world is battling against the outbreak of coronavirus, while the chief executive officer of "Schneider Electric for the Middle East & Africa", Caspar Herzberg says that the best way to respond to the ongoing crisis is foremost to remain calm and to put efforts from our side to comprehend the situation and then to act in preparation for "different scenarios".
Herzberg is known for his concept of "smart cities, digital transformation, and IoT" capacity. Furthermore, in 2017, He has also published the book called "Smart Cities, Digital Nations: Building Smart Cities in Emerging Countries and Beyond" which addresses the same topic and earned him the recognition of a "global leader" in the field. Currently, Herzberg is managing the operations of Schneider in eighty countries while "overseeing more than 15,000 employees".
Juweyria Hersi, a "Forbes Middle East Staff", talks about an interview for Forbes Middle East with Caspar under the title "Leaders' Insights interview", wherein the speaker shared about his "coping mechanisms" as well as challenges which according to him has left an impact on his workforce. Moreover, the interview also covers Caspar's view on the effects on "sustainability and green development projects".
In order to view the entire interview, kindly click on the link provided below:
https://www.forbesmiddleeast.com/featured/forbesvideo/leaders-insights-keeping-the-lights-on-with-caspar-herzberg-ceo-of-schneider-electric-middle-east-africa
References:
3blmedia.com