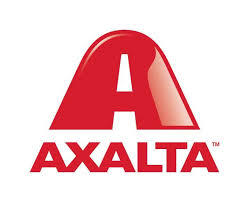 Dailycsr.com – 17 August 2015 – Ducks Unlimited has entered in a new corporate partnership with the world's leading supplier of "liquid and powder coatings", namely Axalta Coating Systems. The latter has earned its name as one of the "major" industrial coatings' seller, developer and manufacturer of the United States and other hundred and thirty nations likewise. The company has dedicated its "corporate priority" towards conservation and protection of natural resources.
For this very reason, the company has launched a five year long programme of "wetlands conservation" worth "$10 million" in collaboration with Ducks Unlimited. The C.E.O of the latter, Dale Hall expressed their eagerness on being a part of this project on behalf of the entire team:
"We are excited and grateful to have Axalta as DU's newest corporate partner. With their generous support, we can continue our goal to Rescue Our Wetlands."
Furthermore, the C.E.O cum the chairman of Axalta, Charlie Shaver informs that:
"Axalta and DU will both benefit from projects that conserve wetlands and natural resources. Axalta is committed to engage in sustainable manufacturing and practices, and to provide environmentally responsible products and application systems to our customers around the world, including expanding the availability of waterborne coatings. With sustainability and conservation at the forefront of our business, we look forward to doing great work with Ducks Unlimited."
Axalta applies colour coatings on a wide range of automobiles even including commercial ones; the treated vehicles come under practically everything starting from the cars speeding on the roads to loaded trucks and passenger buses. In fact, expands its field of working to several construction equipment and ATVs whereby protecting them from being corroded overtime, thus increasing their lifespan which in turn allows resources to be conserved for a longer period of time. There is no compromise on the technical front either as Axalta employs skilful engineers to develop sophisticated coating material in "sustainable ways". Likewise, the clients are able to reduce VOC and carbon dioxide emission along with saving energy in the long run.
Moreover, Axalta makes sure the product they are treating can go through a sustainable lifecycle, therefore, it walks another mile and applies coating "in less obvious places" like oil pipelines which can in the mercy of "underground environments". Almost everything around us needs a protection cover especially if they are under the open sky like lawn furniture, the facades of any building or playground apparatus. In fact, if electric generators are given a protective coating insulating them from "high temperature" their efficiency rate jumps higher.
The chief conservation officer at D.U, Paul Schmidt briefs about their plan of action:
"We will start with priority wetland projects under the umbrella of the Rescue Our Wetlands campaign, focusing specifically on the Gulf Coast and Great Lakes Initiatives. Our biologists and engineers will deliver crucial restoration work in these important breeding, migration, and wintering areas which are near some of Axalta's major U.S. manufacturing facilities."
Amy Batson, the chief fundraising officer at D.U talks about the partnership in this endeavour:
"Helping sustain natural resources is critical to Ducks Unlimited, Axalta and the people we touch. We see this partnership growing and developing into a significant force for continental conservation."
References:
www.BusinessWire.com