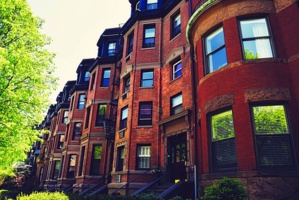 Dailycsr.com – 18 February 2019 – On January 29, 2019, Wells Fargo & Company made an announcement revealing that it will be donating "a total of $350,000" to support two "local nonprofits" for "homeownership counseling and financial education" that caters to the homeowners of Boston.

Jennifer Crampton, from the "Community Lending and Investment division" of Wells Fargo, said:
"We are passionate about helping individuals, families and communities achieve their goals. These local initiative grants will help more Boston-area residents who want to achieve homeownership, a goal that aligns perfectly with the NeighborhoodLIFT program. We are excited to work together to make lasting change for the better."

The grants of Wells Fargo aim to fund efforts of revitalising the neighbourhood which is routed through the "Wells Fargo NeighborhoodLIFT program" and gets the funding from the Wells Fargo Foundation. Here are the names of the non-profits from the Boston area which are to receive the "Wells Fargo NeighborhoodLIFT program local initiative grants", as mentioned by Wells Fargo & Company:
"Massachusetts Affordable Housing Alliance will receive $175,000 to help educate new homebuyers in Greater Boston through homeownership counseling, managing credit and financial fitness help. The alliance will launch a new matched-savings program for first-generation homebuyers to assist in building assets toward homeownership. Alliance programs and services focus on helping low- to moderate-income homebuyers access sustainable homeownership opportunities and build community leadership.
"Roxbury Center for Financial Empowerment will receive $175,000 to provide Homebuyer Readiness workshops and one-on-one coaching for aspiring homebuyers with a focus on credit building, budgeting and personal finance to work toward homeownership, in partnership with the Boston Home Center. The Roxbury Center for Financial Empowerment is part of the Boston's Mayor's Office of Financial Empowerment, whose mission is to connect low- to moderate-income residents with financial education and products to help them build assets, improving their financial wellbeing and long-term economic stability".
Around two hundred seventy five homeowners from Boston area will receive the NeighborhoodLIFT assistance. While, Wells Fargo & Company informed:
"The NeighborhoodLIFT program local initiative grants are part of an effort expanded to the Boston area in June 2018 with a $6.75 million commitment by Wells Fargo to boost local homeownership and revitalize neighborhoods. The NeighborhoodLIFT program has assisted about 225 homeowners in the area by offering homebuyer education plus $20,000 down payment assistance grants, in collaboration with NeighborWorks® America and its network member, NeighborWorks Southern Mass. About 50 additional homebuyers have reserved a down payment assistance grant and are on the path to become homeowners".
From the year of 2012, the LIFT programs supported almost "20,000 homeowners" by launching "66 program" among various U.S. communities. To view a video on the "NeighborhoodLIFT program", kindly click on the link provided below:
https://stories.wf.com/helper-lost-animals-finds-first-home
References:
3blmedia.com