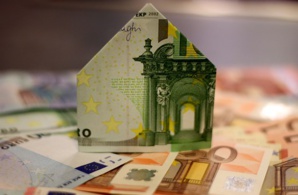 Dailycsr.com – 20 March 2017- On the 27th of January 2017, Wells Fargo & Company made an announcement of donating "$500,000" to five local non-profits, whereby the said sum will be used for revitalising the neighbourhood of Seattle as a part of the "Wells Fargo NeighborhoodLIFT® program".

Here is the list if the non-profits of the "Seattle-King County" who are the recipients of the funds from the Wells Fargo Foundation and the purpose for the same, as mentioned by Ethical Performance:
Capitol Hill Housing – $100,000 grant to support construction of a mixed-use property in the community of White Center that will provide affordable housing options for low-to-moderate income families.
Downtown Emergency Service Center (DESC) – $100,000 grant to provide stable housing, and access to mental/behavioral/physical treatment to address the long-term needs of formerly homeless people living with severe and persistent challenges.
El Centro de la Raza – $100,000 grant to rehabilitate the El Patio Apartments and preserve affordable housing on Beacon Hill. The renovation will serve low-to-moderate income children, youth, families, elders, immigrants, Latinos and vulnerable populations.
Homestead Community Land Trust – $100,000 grant to build Riverton Park Phase I, which will create 11 affordable homes for low-to-moderate income homebuyers in Tukwila. Once completed, Riverton Park Phase I will consist of 31 homes.
Mercy Housing Northwest – $100,000 grant to support construction of Mercy Othello Plaza in Seattle's Othello neighborhood. Upon completion, the development will include 108 affordable family housing units in two buildings, including indoor and outdoor gathering and activity space.

The "NeighborhoodLIFT program" was initiative by Wells Fargo in the month of July 2016 which was aimed at the homebuyers of "Seattle-King County" for a commitment of "$5 million" that sought to "boost local homeownership and revitalize neighborhoods". Hundreds of homebuyers will be created by the NeighborhoodLIFT programme with the help of "homebuyer education" which will be matched with "down payment assistance grants" that could go up to "$7,500".

The said programme is being implemented in a collaborate attempt wherein Wells Fargo has partnered with "NeighborWorks America", a national non-profit, and HomeSight, a "local network member" of Wells Fargo. As per the information provided by Wells Fargo, the company still holds over "$3.3 million" for issuing as "down payment assistance grants". Therefore, any homebuyers interested in it could contact "HomeSight or Wells Fargo Home Mortgage in Seattle-King County" for availing "eligibility requirements".

Furthermore, Ethical Performance reported:
"The Wells Fargo NeighborhoodLIFT local initiative grants for Seattle-King County will provide support for neighborhood revitalization, homeownership, health and wellness, and neighborhood beautification".

In the words of the Regional President at Wells Fargo, Patrick Yalung:
"Wells Fargo cares about our communities and we are making these investments to continue the revitalization effort to strengthen the Seattle area. These nonprofits are actively leading programs to help stabilize housing, curb homelessness, and promote health and wellness and we believe these grants will add up to make a big impact."



References:
ethicalperformance.com