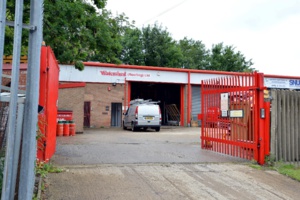 Watershed (Roofing) is a framework contractor based out of North Yorkshire County Council. Derham had engaged Tyson to repair his roof: some brickwork needed to be done on the roof as part of a bigger plan to insulate the roof and re-felt it. This was in August 2011.
During the course of a hearing this on 13
th
July 2015, it was narrated to the Bradford Crown Court heard that in August 2011, Tyson who ahd been kneeling while working on the roof, stood up and fell backwards through a roof-light. He fell into a boy's toilet situated just two meters below. He was air lifted by an air ambulance and was taken to a hospital, but he succumbed to his injuries and passed away.
During the course of its investigation, HSE found that Watershed had preparatory systems in place which were to go operational before commencing any repair work. As per Watershed's system of working, the plastic domes of roof lights are to be removed and apertures covered to before the commencement of roof repairs. The problem was when they tried to put this system into place they found that the roof tiles could not be easily removed and thus the work started while leaving them in place.
It was also explained to the court that Derham himself had come for a site inspection, to oversee the correctness of the work and witnessed the difficulties faced during execution. The issue of removing the roof-lights was discussed with the workers and a decision was taken to continue the refurbishment despite the open apertures.
Pleading guilty to
Section 3(1)
of the Health and Safety at Work Act, Watershed (Roofing) the judge passed an order which fined the contractor with £80,000 and ordered it to pay £39,381 in costs.
As director of the company, Derham pleaded guilty, and it was held that he breached
Section 37(1)
of the Health and Safety at Work Act and was fined £7000.
References:
http://www.healthandsafetyatwork.com/hsw/work-at-height/watershed-roofing-derham-rooflight