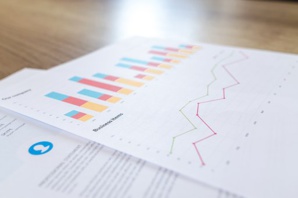 Dailycsr.com – 12 February 2018 – Walgreens Boots Alliance has come out with its CSR report for 2017, whereby incorporating its progresses made during the financial year ending on August 31, 2017. The said report shows the company's pace in tackling healthcare related sustainability issues, fighting the battle on climate change, embracing diversity and cultivating inclusive workplace ethics.

Walgreens Boots Alliance boasts a strong heritage in CSR and its current report only leverages its corporate values at a matching scale through its "significant strides" in reaching milestone and enrolling into "new commitments" in line with its twelve "CSR goals". The company, however, has become more transparent about its communal as well as environmental impact.

Keeping the data of Walgreens Boots Alliance's CSR report 2016 as a "baseline", the current report provides "comparable data" on its global operations for the very "first time". According to the data, the company's efforts in the reduction of waste as well as emissions, besides promoting inclusion and diversity, contributions made to the organisations supporting healthcare industry and addressing "pressing global issues" come under comparison scrutiny.

The Co-COO and the CSR Committee Chairman at Walgreens Boots Alliance, Ornella Barra, said:
"Corporate Social Responsibility sits at the heart of Walgreens Boots Alliance. Throughout 2017, we continued to demonstrate how we as a company embed our CSR values in everything we do. I am immensely proud of the positive impact our initiatives have on millions of lives around the world. By building on our successes and creating long-term collaborations with partner organizations, we aim for the biggest possible positive impact in our areas of focus. For us, this is quite simply the right thing to do."

Walgreens Boots Alliance's CSR goals and strategy are in continuous harmony with UN's 17 SDGs, while its commitments are to align its "activities" with the SDGs, whereby it aims to "end poverty, take action on climate change, improve access to health and education, build strong institutions and more". In the words of the company's Chief Executive Officer as well as the Executive Vice Chairman, Stefano Pessina:
"We are dedicated to CSR because we see it as driving a sustainable and profitable enterprise. As a health and wellbeing company, we operate in markets where ethical behavior is of utmost importance. We strive to be a responsible neighbor in the communities we serve, to protect the planet for the future, to do business with integrity and to treat our people and our customers with dignity and respect."

Here are a few highlights of Walgreens Boots Alliance's CSR report for 2017, as mentioned by Ethical Performance:
Walgreens expanded programs to combat opioid abuse through medication disposal kiosks (more than 150 tons of unused medications have been collected and disposed of since 2016) and through work to make naloxone, a lifesaving opioid antidote, available without requiring a prescription at its pharmacies in 45 U.S. states.
Boots UK employees and customers have raised more than £15 million ($24 million) for Macmillan Cancer Support over eight years, and more than 2,200 Boots Macmillan Information Pharmacists have been trained to offer support to cancer patients and their loved ones.
Walgreens expanded its partnership with The Leukemia & Lymphoma Society, including training for pharmacists to help patients who are taking blood cancer medication.
Walgreens support of the Red Nose Day annual campaign raised more than $20 million with 10.6 million noses sold, which helps to provide nutritious meals, essential medicine, clean water and other vital aid and services to children in need in the U.S. and in other countries.
During fiscal 2017 Walgreens Boots Alliance decreased its total carbon footprint by 6.5 percent from the previous year, through energy efficiency programs and projects.
During fiscal 2017 Boots UK achieved its CO2 reduction target three years ahead of schedule, cutting emissions by 33 percent in Boots stores that were open in 2005.

References:
http://ethicalperformance.com/