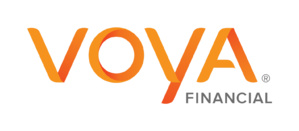 Dailycsr.com – 28 January 2018 – The 2018's list of the "World's Most Admired Companies" made by Fortune featured the name of "Voya Financial, Inc." The latter received the magazine's rank of one of the "most admired companies" under the "securities and asset management companies" list, whereby Voya makes a debut as an eligible name on the list.
The Chief Executive Officer as well as the Chairman of Voya Financial, Inc, Rodney O. Martin, Jr., said:
"Being named a World's Most Admired Company by Fortune — especially in our first year of eligibility — is an exciting recognition and one that all of us at Voya are very proud to have earned. This honor is a testament to our culture, the character of our brand and all of the great work that our people have done for our customers, shareholders and distribution partners over the past several years. Since becoming a standalone company in 2013, we have successfully improved Voya's financial profile, expanded our client offerings, established a high-performance culture, and advanced the profile of our new brand."
The above mentioned Fortune's list of "World's Most Admired Companies" is considered a "definitive report card" for "corporate reputation", whereby the same is "developed by Fortune and Korn Ferry Hay Group".
During the course of survey, the study looks into "top executives and directors from eligible companies" and with the help of "financial analysts" it rates various enterprises within its "own industry" for judging them under "nine criteria" which ranges from "investment value and quality of management and products to social responsibility and ability to attract talent".
If a company score comes in the "top half of its industry survey" rank, only then the respective names are features in the list. In order to acquire further information on "Voya's inclusion on Fortune's list here", kindly visit:
http://corporate.voya.com/newsroom/news-releases/voya-financial-named-world's-most-admired-company-fortune-magazine
References:
http://ethicalperformance.com/