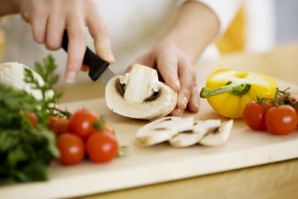 Dailycsr.com – 15 March 2016 – As many as four thousand people are employed by Amway Corporate, while over fifty percent of them give volunteering service towards their local community on a yearly basis.
Ronald McDonald House of Western Michigan is one such non-profit organisation, wherein the Amway volunteers extend their helping hands. The partnership between Ronald McDonald and Amway has been over two decades old.
The employees of Amway play an integral part in the "meals program" of RMHWM, wherein the initiative provided more than twelve meals for numerous families in the year of 2015. At the House, the meal initiative of RMHWM holds the place of the "largest" programme which serves "a hot meal every night for RMHWM families", whereby almost thousand volunteers from Amway come down to help every year.
While Ethicalperformance notes:
"Employees of Amway love cooking at the House. They plan the menu, do the shopping, cook onsite and most importantly socialize with the guests they are serving that evening".
The employees at Anway proudly support the programme which in turn is "making a tangible difference in the lives of families during a difficult time". In the words of the community relations manager of Amway, David Madiol:
"Amway has a culture of helping others. Volunteering is one way each of us can get involved."
Thanks to the meal programme the families that stay at RMHWM get to spend "more time with their children", which adds to the reason for the Amway volunteers to support the same.
References:
http://ethicalperformance.com/