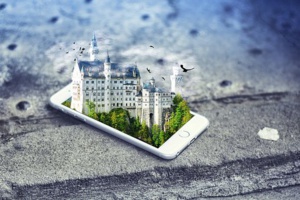 Dailycsr.com – 12 May 2017 – Vmware reported that collectively its customers using its "server virtualization products" over the period of last thirteen years, shows avoiding an estimation of "340 million MT CO2e" emission of carbon dioxide.
VMware has pioneered the "server virtualization technologies" development. Moreover, there has been a significance improvement in its "operational efficiency of IT resources", it has also brought down the total number of servers' requirements. The estimation of "every server" virtualization adds to the avoidance of "4 tons of CO2" output on an yearly basis.
VMware claims itself to be "a Force For Good", whereby it said:
"Our mission is to leave ahead a better future—to put back more into the environment, society and the global economy than we take—and to inspire our employees, customers and partners to do the same. To us, the seemingly impossible is possible. And we work to prove it every day".
In order to find out more about VMware's sustainable commitment, kindly visit:
http://www.vmware.com/company/sustainability.html
References:
ethicalperformance.com