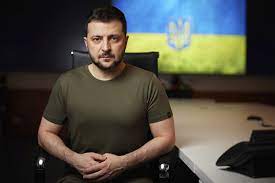 The ongoing Ukrainian crisis has had far-reaching consequences, including worsening a global food emergency affecting communities all over the world. We recognize the significant implications of this crisis and the need to respond both locally and globally as a global healthcare company driven by our mission of empowering people to live healthier at every stage of life.

That is why we are pledging our support for this effort, beginning with a $250,000 donation to an organization that has been on the frontlines in Ukraine since the beginning. Chef José Andrés founded World Central Kitchen in 2010 as a non-profit organisation that provides fresh meals in response to crises while also working to build resilient food systems through locally led solutions. The organisation is frequently first on the scene, providing meals in response to humanitarian, climate, and community crises, and has served over 200 million fresh meals to people worldwide.

Most recently, they worked in Ukraine and seven neighboring countries to provide meals and food kits to those displaced from their homes due to a lack of food supply. Ukraine once had a population of 44 million people. To date, approximately 12 million residents have fled the conflict, with many millions more internally displaced. Many people in Ukraine, as well as those who have fled the country, still lack access to food.

We are proud to support WCK as part of our ongoing commitment to improving global health.
However, Ukraine is just one example of where this crisis is taking place and where we will be directing additional donation efforts. With Ukraine and Russia being major suppliers of wheat, corn, rapeseed (used to make canola oil), sunflower seeds, and sunflower oil to the rest of the world, particularly low-income people, the war has exacerbated the global hunger crisis. Food is a fundamental human right and the foundation of human health. Despite this, according to the UN World Food Program, 828 million people go to bed hungry every night due to a combination of global conflicts, pandemics, climate change, and rising food and fuel prices.

During the humanitarian crisis in Ukraine, our priorities at Viatris have been the immediate safety and protection of our colleagues and their families, as well as providing support wherever possible, including shelter, financial aid, resources, tools, and other assistance. You can read more about how our colleagues in the region have helped each other here. However, as the war and human suffering continue, and the consequences are felt not only by those directly affected by the war, but also by those far away, we want to continue to assist. It is clear that the current global food crisis is a battle that will require everyone on the planet to work together to win.