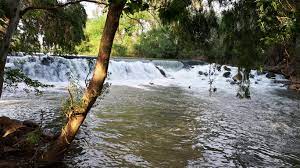 The production and use of pharmaceuticals, as well as the well-being of communities and patients, hinge on the supply of clean, uncontaminated water. Our operations strive to promote responsible water management in accordance with our Global Water Policy and global EHS management system, while also aiding communities in obtaining access to clean water and sanitation.

We have pledged our commitment to water management by becoming a signatory of the UN Global Compact (UNGC) and the UNGC CEO Water Mandate. This platform allows business leaders to work with the UN, governments, civil society organizations, and other stakeholders to tackle global water issues. Our water and wastewater management strategy is built on key pillars such as risk assessments, monitoring, and regular audits of all Viatris' operational sites to ensure compliance with local regulatory and internal water standards.

Water Risk Evaluations We conduct water risk evaluations for areas identified by the World Resource Institute as being under high or extremely high water stress. These evaluations are integral to our water management strategy and align with our commitment to the UNGC CEO Water Mandate. They allow us to identify, manage, and mitigate impacts related to water stress, leading us to discover opportunities for water reduction and conservation.

Our Water Objective: By 2025, we aim to conduct water risk evaluations for all 15 Viatris site locations identified by the World Resource Institute as being under high or extremely high water stress, and to pinpoint suitable water conservation initiatives.

Our Progress: In 2022, we conducted five water risk evaluations—four in our India facilities and one in Türkiye. The remaining locations are set for completion in 2023 and 2024, keeping us on course to achieve our overall objective by 2025.

In 2022, we implemented heat pump technology at two facilities: the OSD facility in Chatillon, France, and the Injectable facility in Bangalore, India. These systems allow us to repurpose waste heat from one process to aid another, reducing the need for boiler-supplied heat. The combined effect of these two systems has led to a reduction in our carbon emission by approximately 1,170 mt.

You can find more details about Viatris' water management practices [here]. In 2022, Viatris was able to decrease its water withdrawal by nearly 7%. Several measures were implemented to enhance the recycling and recovery of wastewater, thereby reducing the demand for freshwater.

Some of these measures include:
The recycling of water rejected from the utility reverse osmosis (RO) in the injectable facility in Hosur, India, which increased recycled water by an estimated 15%, or 17,400 KL compared to the previous year.
In India, the use of recycled water for boilers reduced fresh water use by 12% or 14,500 KL at our API Unit 2 facility from the previous year.
At our injectables manufacturing site in Inverin, Ireland, we examined water usage for steam generation, water treatment systems, and water for injection (WFI) systems to identify areas for improvements. After reviewing the findings, we updated parts of the technology in 2022, reducing total water consumption by more than 20% compared to the previous year.
Throughout all our operations, we strive to reduce waste generation by responsibly using resources and expanding our recycling and reuse practices.
We have several initiatives aimed at minimizing waste and reducing the amount of waste sent to landfills. In 2022, Viatris sent 35,700 metric tons of waste to waste-to-energy facilities for use as an alternative fuel source; 75% of this came from our API facilities located in India. This reduces the use of fossil fuels and corresponding GHG emissions at the waste-to-energy facilities.
A sludge dryer was installed at our oral solid dose facility in Indore, India. It is expected to decrease waste sent to landfills by about 70% for that site by the end of 2023.
As a founding member of the AMR Industry Alliance (AMRIA), we are committed to partnering across the industry to collectively advance initiatives addressing AMR. These efforts have led to progress in advancing science-based approaches to help manage the impact of antimicrobial manufacturing. We have adopted the AMRIA Common Antibiotic Manufacturing Standard for our own operations and external supply chain. Viatris participated in the development of the Antibiotic Manufacturing Framework, which was then transitioned to a Standard in 2022 by the AMRIA.
All applicable Viatris manufacturing locations with antibiotic production have been assessed adhere to the AMRIA Antibiotic Manufacturing Standard, including meeting the PNEC (RQ<1) as calculated by mass balance.
In our external supply chain, we are working on a phased approach to assess suppliers' management and performance on the AMRIA Antibiotic Manufacturing Standard. Suppliers that do not fully adhere to the AMRIA Antibiotic Manufacturing Standard develop and implement corrective actions. Viatris monitors these suppliers within established mitigation plans. For the work in the external supply chain, Viatris carried out 15 supplier risk assessments in 2022.
For more information on Viatris' work to advance sustainable sourcing, click
here
.