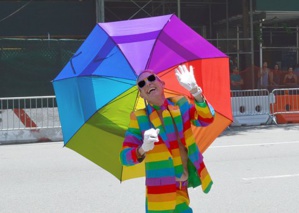 Dailycsr.com – 09 November 2017 – It all began in the year of 1987 as "a march" to celebrate being who one is as "lesbian, gay, bisexual, transgender and queer", in short known as LGBTQ, has now gathered quite a momentum as "individuals ban together to celebrate" the day of October 11, as "National Coming Out Day" which was started by the "Human Rights Campaign".
The day is observed for promoting "a safe world for LGBTQ individuals" so that they can live openly with their truth. At present, a brand is putting together a network and platform of influencers on a global scale in an attempt to "spread that message of openness and acceptance far and wide".
Celebrating, this "National Coming Out Day", the "Viacom International Media Networks used its global reach" and supported the "coming out" spirit, under the campaign named "Out in 60", whereby "invited individuals to share their stories of coming out to the world".
There were over fifty "international influencers" coming from various backgrounds including "musicians, comedians and athletes such as RuPaul, Leona Lewis, Charlie Carver and more", to kick start the effort by sharing "their inspiring and emotional stories through 60-second videos".
In fact, individual brands like "MTV, VH1, Logo, BET, Channel 5 and Comedy Central" were enlisted by Viacom for promoting the videos even in their "network's digital and social channels" besides streaming them on their television channel, as an effort to ensure that the message goes out to "a massive audience".
For further information, kindly visit:
http://www.conecomm.com/insights-blog/2017/10/20/viacom-shares-global-cross-brand-message-for-national-coming-out-day
References:
ethicalperformance.com