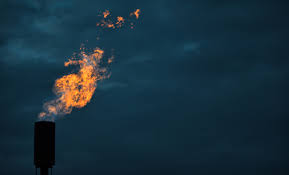 In 2021, Neil Smith, a former CEO of an international power company, was persuaded to leave retirement and take the helm of a growing US renewable natural gas (RNG) company. Now, as the CEO of Vanguard Renewables, Smith is determined to transform the company from a regional entity into North America's leading waste-to-energy provider.

Vanguard Renewables, established in Massachusetts in 2014, operates on two fronts. Firstly, it runs six anaerobic digesters that turn food and farm waste into RNG and low-carbon fertilizer. Smith anticipates this number to increase to at least 70 units across the US by 2026. Secondly, in collaboration with Dominion Energy, Vanguard is constructing about a dozen manure-based digesters at dairy farms in the West and Southeast. This number is also expected to reach around 70 by mid-decade. Each operation typically involves a group of farms with a total of 10,000 or more dairy cows.

In both scenarios, the methane captured is processed into pipeline-quality gas that is usually sold to local distribution companies for blending into their systems.

The company received a significant boost when BlackRock Real Assets acquired Vanguard for $700 million from Vision Ridge last month. According to Smith, Vanguard required additional capital for its expansion plans. BlackRock not only provided the necessary funds but also plans to invest up to another $1 billion. More importantly, it shares Vanguard's mission.

Vanguard is one of several North American companies that capture harmful methane emissions from farms, food manufacturers, and landfills. This rapidly expanding market often draws the attention of environmentally conscious investors. Some farms and businesses that pay Vanguard or its competitors to handle their waste can apply for carbon credits to help offset those costs.

As of late 2021, the RNG Coalition estimated that there are 197 operational RNG facilities in the US and Canada, with another 152 under construction and approximately 100 in the planning stages.

Recently, the Farm Powered Strategic Alliance — co-founded by Vanguard in 2020 with Unilever, Starbucks, and Dairy Farmers of America — announced that five new food and beverage companies are joining the alliance.

Despite acknowledging that RNG in the US will always be a relatively small business compared to the vast quantities of gas produced and sold annually, Smith sees significant potential in it. To put it in perspective, he estimates that Vanguard's ultimate output may reach about 50 million cubic feet per day, which is considerably less than 1% of the country's total gas market.

So, what motivated the former CEO to come out of retirement and lead a venture of this scale? Smith sees it as an opportunity to make a positive impact. "This is about utilizing methane for a beneficial purpose," he said. "Our core business involves removing methane from the system to prevent its contribution to climate change. It's something I'm proud to be involved in."

Smith believes that the chance was too valuable to ignore. "Reducing methane is the most effective action we can take to combat climate change over the next decade, and RNG plays a crucial role in this effort," he stated.