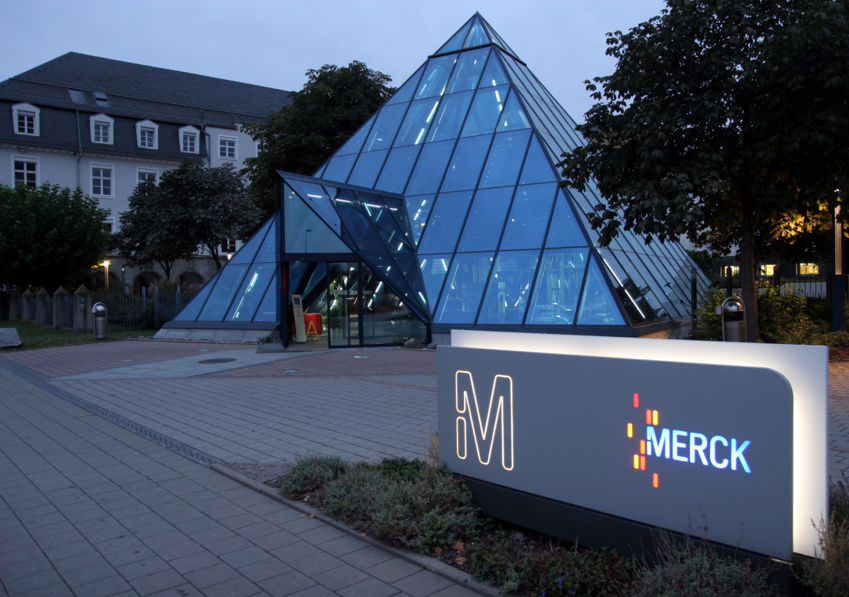 Experience the future with Merck KGaA, Darmstadt, Germany, as we forge ahead on our journey towards sustainable excellence. Our unwavering commitment to human progress drives us to achieve remarkable milestones that positively impact the lives of over one billion individuals. Through the power of sustainable science and technology, we pave the way for a brighter tomorrow.

Integrating sustainability into the very fabric of our company, we harmonize our value chains to create a holistic and responsible approach. Our relentless pursuit of climate neutrality and resource optimization fuels our determination to safeguard the planet for generations to come. Delve into our compelling 2022 Sustainability Report to witness our ambitious timeline and unwavering dedication to these transformative goals.

But that's not all—we're making waves in minimizing our climate impacts, witnessing tangible results from our ceaseless endeavors. In the year 2022 alone, we successfully reduced both our direct and indirect greenhouse gas emissions by nearly 10%. Our innovative strategies included optimizing our processes, embracing energy efficiency measures, and significantly augmenting the utilization of renewable energy sources, which skyrocketed from 30% in 2021 to an impressive 47% in 2022.

Moreover, we strive to cultivate an environment where diversity and equity flourish, fostering a culture of inclusion that reverberates throughout our organization. With great pride, we announce a notable increase in the representation of women in leadership positions, soaring from 36% in 2021 to an inspiring 38% in 2022. Our trajectory is set, propelling us towards achieving gender parity by 2030. As we take decisive steps, we empower our leaders to introspect, embrace inclusivity, and embark on a journey of growth. In fact, an impressive 64% of our esteemed leaders have already participated in comprehensive training programs designed to nurture a truly inclusive mindset.

A testament to our unwavering dedication, our company has ascended from eighth to an extraordinary fifth place in the prestigious 2022 Access to Medicine Index. This highly respected benchmarking report, published by the independent Access to Medicine Foundation, commends our exceptional performance in vital areas such as research and development. Our proactive approach towards intellectual property waivers and local capacity building efforts has been lauded, setting a new standard for the entire pharmaceutical industry.

At Merck KGaA, Darmstadt, Germany, we are rewriting the future. Join us on this extraordinary journey towards sustainability, innovation, and positive change. Together, we create a world where progress knows no bounds.

Unleashing the Power of R&D Innovation
At the forefront of progress, we have embarked on a transformative journey in 2022. Introducing a groundbreaking project that revolutionizes our approach to sustainability, we have harmonized our three business sectors on essential criteria, breathing new life into the contribution of research and development (R&D) towards a sustainable future. Witness the birth of transparency like never before.

A pioneering framework, known as Design for Sustainability, has taken center stage across all our business sectors. Empowering them to seamlessly integrate sustainability criteria in the early stages of product development, we redefine what it means to create with purpose. Our commitment to the environment shines through as we launch numerous initiatives dedicated to investigating and developing product packaging with a reduced ecological footprint.

One shining example is our collaboration with five esteemed companies, resulting in an innovative packaging solution for cosmetics and skincare products. Lightweight tubes, crafted with ingenuity, require a staggering 37% less material, while employing mono-materials that simplify waste separation and recycling. Enhancing sustainability without compromising functionality, our groundbreaking pigment-based laser marking technology ensures enduring labeling on this remarkable packaging.

Guided by a North Star of sustainability, our newly formed Sustainability Board spearheads and monitors the seamless implementation of our global sustainability strategy throughout the Group. This esteemed board aligns the strategy with individual business strategies, setting clear priorities, and defining globally applicable sustainability guidelines. Paving the way for progress, it recommends initiatives that echo the vision to the esteemed Executive Board. Moreover, our esteemed Sustainability Advisory Panel, comprising six internationally renowned independent experts, illuminates our path forward. With their profound wisdom on sustainability-related topics, they offer strategic counsel on selected issues and meticulously assess the sustainability of our company's business models.

Harnessing the Power of Innovation to Transform Lives
Join us as we rewrite the script of societal advancement. Our unwavering commitment to humanity has fueled more than 100 partnerships with esteemed organizations to develop solutions that combat the devastating impact of Covid-19. As we continue to gain control over this formidable challenge, our focus extends beyond the horizon, tackling other threats to public health.

Take, for instance, our relentless battle against schistosomiasis, a tropical disease that exacts an enormous toll on both public health and economies. Over the past 15 years, we have provided the World Health Organization (WHO) with over 1.7 billion life-saving tablets, while pioneering novel preventive and treatment measures. Our ambitious aspiration is to eliminate schistosomiasis as a public health concern by 2030, leaving a lasting legacy of well-being for generations to come.

Prepare to be captivated by our groundbreaking 2022 Sustainability Report, where innovation and interactivity converge. Through a plethora of cutting-edge digital formats, we invite you on an immersive journey, where sustainability comes alive like never before.

Within the report's captivating story section, we delve into a diverse array of engaging topics and hands-on projects. From championing animal welfare to spearheading CO2 reduction initiatives and ensuring access to health for all, each captivating narrative underscores our unwavering commitment to sustainable progress. Brace yourself for an unforgettable experience that showcases the transformative power of our actions.

Setting New Standards in Reporting Excellence
Our commitment to transparency and accountability knows no bounds. Meticulously crafted in accordance with the esteemed 2021 GRI Standards, our 2022 Sustainability Report epitomizes best practices in sustainability reporting. Moreover, we have seamlessly integrated the requirements of the SASB standards and the Task Force on Climate-related Financial Disclosures (TCFD), ensuring a comprehensive and robust assessment of our sustainability endeavors.

But that's not all. Our dedication to adhering to regulatory frameworks remains unwavering. Our non-financial statement, meticulously prepared in accordance with the German Commercial Code (HGB), stands as a testament to our commitment to transparent disclosure. Additionally, our steadfast compliance with the pertinent EU Taxonomy Regulation disclosures further enriches the depth and scope of our 2022 Annual Report.

Prepare to be inspired, informed, and engaged like never before. Step into a realm where sustainability insights intertwine with digital innovation, and discover a future brimming with promise and progress. Welcome to the transformative world of our 2022 Sustainability Report.