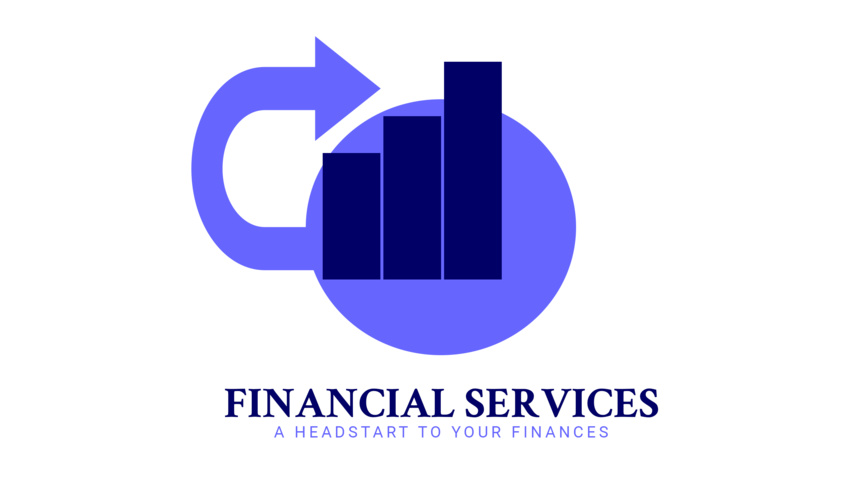 Introducing Bread Financial's 2022 ESG Performance Report - A Decade of Responsibility and Progress!

Bread Financial, the cutting-edge financial services company that's revolutionizing the industry, has just unveiled its highly anticipated 2022 Environmental, Social, and Governance (ESG) Performance Report. This remarkable publication showcases the incredible strides made by Bread Financial in aligning with its enhanced ESG strategy and framework. It's an extraordinary milestone for the company as it celebrates a decade of unwavering commitment to transparency and accountability in its responsible business practices.

In this comprehensive report, Bread Financial highlights its exceptional ESG performance across five crucial areas: responsible business management, empowering customers, engaging associates, preserving the planet, and fostering thriving communities. Leveraging a solid foundation, the company took its efforts to new heights in 2022 by fostering deeper collaboration across departments and seamlessly integrating environmental and social considerations throughout its entire business model.

Bread Financial's 2022 ESG Performance Report is a testament to their dedication to a brighter future. Discover how they're transforming the financial landscape while championing sustainability, social impact, and community empowerment. Join Bread Financial on this incredible journey as they continue to create positive change for all.


"I am extremely proud of the progress Bread Financial has made to advance our ESG initiatives, as illustrated in our 2022 report," said Ralph Andretta, president and chief executive officer, Bread Financial.

"By integrating environmental stewardship, social responsibility and good governance practices into our business strategy, we are not only driving financial performance, but also creating a more resilient, competitive organization that benefits all of our stakeholders. As we continue to evolve as a purpose-driven financial services company, our well-established ESG practices enable us to reduce risks, deliver responsible growth, and ensures we hold ourselves accountable to the ever-changing needs of our society and planet."



Throughout 2022, Bread Financial demonstrated its unwavering commitment to aligning ESG principles with its business goals and governance strategy. Here are just a few of the outstanding actions that propelled them forward:

Elevating ESG Integration: Bread Financial placed paramount importance on integrating environmental and social criteria into its enterprise risk management program. By developing a robust ESG risk framework, they ensured that responsible practices were at the core of their operations.

Leading the Climate Action Charge: In line with their 2022 Climate Action Roadmap, Bread Financial accomplished every objective with flying colors. They conducted a comprehensive energy audit of their facilities, leaving no stone unturned in their quest for sustainability. Additionally, a meticulous climate risk assessment and scenario analysis fortified their resilience against environmental challenges.

Board Empowerment: Bread Financial didn't stop at internal improvements. They organized a special education session for their esteemed Board of Directors, enlightening them on ESG best practices for reporting and the frameworks that drive excellence. With heightened awareness, the Board now possesses a clear understanding of investor expectations in the ESG realm.

Community Transformation: The essence of Bread Financial's brand was amplified through the redefinition of their community investment strategy. By aligning it with their overarching brand transformation, they strengthened their commitment to making a positive impact and creating meaningful change in the communities they serve.

Bread Financial's impressive ESG accomplishments in 2022 embody their dedication to sustainability, governance, and social progress. Join them on their transformative journey as they continue to raise the bar for responsible business practices.

"Together with our Board of Directors, the Bread Financial leadership team and all associates, we are accelerating our ESG ambitions and deepening our commitment to responsible business practices," said Dana Beckman, head of sustainability, Bread Financial. "2022 was a year about solidifying the integration of ESG into our key business imperatives, governance and operations. As we look forward to communicating our continued progress, we will shift our focus to creating even more long-term value and opportunity for our many stakeholders."

The highly anticipated 2022 report from Bread Financial goes above and beyond, revealing the company's remarkable actions and far-reaching impacts across key focus areas. Let's delve into the highlights:

Responsible Business Practices: Bread Financial's commitment to diversity and inclusion shines through their enhanced supplier diversity program. By ensuring the consideration of minority-owned and small businesses in every vendor request for proposal, they achieved an impressive milestone. In 2022 alone, their spending on diverse and minority-owned suppliers reached a significant 6%.

Consumer Financial Wellness: Understanding the importance of holistic financial health, Bread Financial took substantial steps. They established an internal cross-functional task force and partnered with renowned industry expert Financial Health Network. This collaboration empowered them to develop a comprehensive consumer-focused financial health strategy, promoting the well-being of their valued customers.

Frictionless Customer Experiences: Bread Financial believes in delivering seamless interactions at every touchpoint. Their commitment to excellence is evident through incremental investments exceeding $125 million. By prioritizing innovation, tech modernization, and product development, they've revolutionized the customer experience, making it more effortless and delightful.

Engaging Associates: The well-being of Bread Financial's associates is a top priority. In an effort to support their mental wellness, the company launched a comprehensive mental wellness resource. Associates now have access to free therapy, 24/7 crisis support, personalized coaching, and other invaluable support services, fostering a culture of care and empowerment.

Protecting the Planet: Bread Financial is dedicated to environmental stewardship. They formed a strategic partnership with a trusted third-party to explore low carbon solutions aimed at reducing greenhouse gas emissions. Furthermore, a comprehensive energy audit was conducted to quantify energy consumption across their sites, enabling data-driven sustainability improvements.

Creating Possibilities for Communities: Bread Financial believes in making a positive difference where it matters most. Their investments of over $9 million in communities, combined with nearly $950,000 in matched associate community investment gifts, have brought about tangible change. Moreover, their associates logged an impressive 3,700 volunteer hours, demonstrating their commitment to giving back.

Notably, the 2022 report marks a significant milestone as Bread Financial aligns its ESG disclosures with the esteemed Task Force on Climate-related Financial Disclosures (TCFD). This enhanced reporting ensures comprehensive coverage of climate-related risks and exposures. In addition to the TCFD, Bread Financial also references established ESG reporting frameworks like the Sustainability Accounting Standards Board (SASB) Consumer Finance Standard and the Global Reporting Initiative (GRI), further bolstering their commitment to transparency and excellence.

Bread Financial's 2022 achievements set a new standard for responsible business practices. Join them on their remarkable journey as they continue to drive positive change and create a brighter future for all.