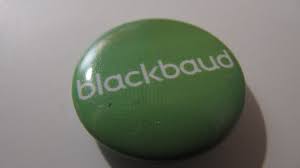 Introducing the ground-breaking 11th annual Industry Review: Employee Engagement and Corporate Social Responsibility Report by Blackbaud.
This eagerly awaited report delves into the captivating realm of corporate social responsibility (CSR) programs and the charitable actions of employees. Meticulously analyzing data from over 400 esteemed companies and their extraordinary 8 million+ workforce, this report is a treasure trove of insights and trends.
The data, collected between January and December 2022 through Blackbaud's revolutionary solutions—YourCause® CSRconnect®, GrantsConnect®, and NPOconnect®—sheds light on the powerful connection between companies and their dedication to making a positive difference. It's important to note that the companies featured in this report are a select group chosen from Blackbaud's extensive client base, making them truly exceptional.
"After a few challenging and transformative years, employees' are participating in volunteering, giving, and various social impact actions and activities with a notable increased desire to get back to in-person engagements," said Andrew Troup, Blackbaud Corporate Impact's director of giving and engagement.
"Companies are evaluating their social impact strategies and looking for ways to capitalize on the momentum of increased employee engagement while making sure their programmatic offerings align toward trends for year-round giving programs, disaster relief initiatives, and a diverse volunteer portfolio that includes a balance of in-person and virtual engagement opportunities."  
Unveiling the captivating key findings from this year's highly anticipated Industry Review: a true testament to the evolving landscape of employee engagement and corporate social responsibility. Prepare to be astounded as we unveil the remarkable insights that emerged from our comprehensive analysis:
Empowering Giving and Volunteering: Witness the surge of employee engagement as more individuals embraced the spirit of giving and volunteered their time. The combined engagement rate soared, reflecting the collective participation across the entire employee population. In a remarkable display of commitment, employees dedicated over 8.5 million hours to volunteering, marking a staggering 34% increase since 2021.
The Resurgence of In-Person Engagement: Experience the joy and impact of in-person volunteering as it witnessed a remarkable resurgence. Of the remarkable 8.5 million volunteer hours recorded, an awe-inspiring 82% unfolded at captivating in-person events. This shift towards personal interactions illuminates the profound sense of community and belonging that volunteering fosters.
Year-Round Giving: Discover the growing trend of companies engaging their employees in giving initiatives throughout the year. An impressive 92% of companies with giving programs now offer year-round opportunities, representing an 11% surge compared to 2021. This dedication to continuous giving showcases a remarkable commitment to social impact.
Uniting for Disaster Relief: Bear witness to the incredible unity between companies and their employees as they rallied to support disaster-stricken communities. The total funding for disaster relief soared to an astonishing $12.2 million, with an inspiring 84% directed towards campaigns supporting Ukraine. This collective support exemplifies the power of compassionate action during times of crisis.
Furthermore, this year's report introduces an exciting addition—a sneak peek into the transformative impact of organizations utilizing EVERFI from Blackbaud products. Discover how corporations, foundations, and nonprofits are leveraging these innovative tools to swiftly reach and educate thousands of K-12 learners, equipping them with essential 21st-century skills. Brace yourself for an exclusive preview of how EVERFI products are spearheading critical skills education in finance, health and wellness, social-emotional wellness, and beyond. Prepare to be inspired by the limitless potential of education and its power to shape a brighter future.
"The combined forces of YourCause and EVERFI, along with the commitment from Blackbaud to fuel impact, provides companies and organizations of all sizes a powerful suite of solutions to invest in their communities through grantmaking, education initiatives or employee volunteer opportunities," said Tom Davidson, executive vice president of Blackbaud Corporate Impact. The information contained in this report is just the tip of the iceberg for the kind of board-level reporting corporations can provide on their social impact activities."
Immerse yourself in the remarkable tapestry of charities from around the world, diligently curated to meet the highest standards of excellence. Rest assured, the vetting process remains a beacon of integrity, continuously evolving to align with local legal standards. With YourCause, companies can embark on their philanthropic endeavors with unwavering confidence, knowing that their noble efforts resonate across borders, leaving an indelible mark on countless lives.
Prepare to unleash the full force of your company's generosity and make a profound difference on a global scale. Let CSRconnect and GrantsConnect be your guiding light as you embark on a purpose-driven journey, creating a legacy of compassion and social impact that transcends boundaries. Together, let's create a world where kindness knows no limits.
To download the entire Industry Review click
here
.
To know more about Blackbaud's CSR solutions for companies, click
here
.