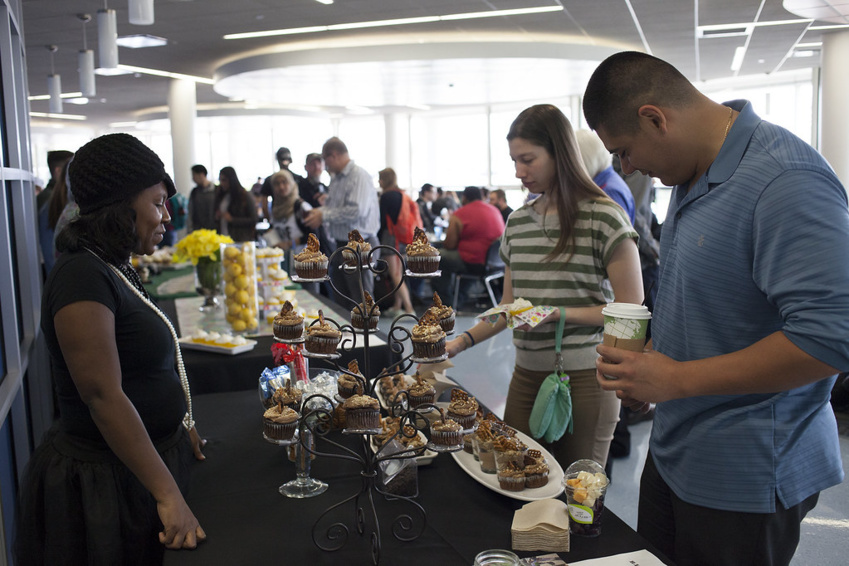 Discover the Power of Purpose: Unleashing Success through Social Impact!
Witness the incredible impact of game-changing campaigns that have not only raised millions for Ukraine relief but also ignited a passion for conflict mitigation among the younger generation. And that's not all – these remarkable initiatives have even motivated dedicated employees to embark on an awe-inspiring cross-country cycling adventure, all in the name of cancer research.
Join us in celebrating the 21st annual Halo Awards, where the most outstanding initiatives were recognized and honored. Out of a pool of over 140 entries, a total of eighteen category-specific winners were carefully selected by Engage for Good at their highly anticipated annual conference in vibrant Atlanta, GA.
Prepare to be inspired as we shine a spotlight on the remarkable achievements of ESPN and Big Brothers Big Sisters of America, both of whom received the prestigious Golden Halo Award. This distinguished honor symbolizes their unwavering commitment to the harmonious convergence of profit and purpose.
Curious to learn more about these extraordinary campaigns and the stories behind their resounding success? Dive into the captivating case studies of each winning campaign and delve into the fascinating profiles of our esteemed Golden Halo Award recipients.
Click
here
to unlock a world of inspiration and discover how purpose-driven initiatives can truly transform businesses while making a profound difference in the world.
"This year's winners reflect the tremendous diversity of causes and strategies that companies embrace to sustainably build a better world," said David Hessekiel
,
President of Engage for Good.
"It's an honor to recognize programs that fight disease and hunger, support education and mental health, offer aid to those in Ukraine and so much more."
Prepare to be blown away by the extraordinary collaboration between Dunkin' and the Dunkin' Joy In Childhood Foundation, as they proudly unveil their remarkable achievement of being crowned the "Best Of The Best" by the esteemed social impact agency, For Momentum.
In a momentous event that unfolded in 2022, Dunkin' franchisees across the nation joined forces for an unforgettable one-day charitable extravaganza: the legendary "2022 Iced Coffee Day." This remarkable initiative entailed a simple yet powerful gesture - for every iced coffee purchased at participating outlets, one precious dollar was joyfully donated to the foundation.
The impact was instantaneous and exhilarating! Not only did this heartwarming campaign amplify foot traffic at Dunkin' restaurants nationwide, but it also propelled a staggering $1.8 million towards their noble cause. And here's the best part - every single penny of this awe-inspiring sum was dedicated to supporting hospitals located in the vicinity of Dunkin' restaurants, touching lives and bringing hope to communities in need.
Indulge in the rich, invigorating flavors of Dunkin's iconic iced coffee, knowing that with each sip, you are contributing to an extraordinary legacy of compassion and care. Join us as we celebrate the unparalleled success of "2022 Iced Coffee Day" and the profound impact it has had on countless lives.
This is more than just a cup of coffee – it's a cup of hope, unity, and unbridled joy. So, sip with purpose, and let the ripples of your generosity create a tidal wave of change.
"I'm honored to present this year's prestigious 'Best Of The Best' Halo Award to Dunkin' and the Dunkin' Joy In Childhood Foundation. This award shines a spotlight on their '2022 Iced Coffee Day' campaign, where best-in-class strategy, franchisee participation and execution allowed them to raise $1.8 million for children's hospitals nationwide in one day. They should feel incredibly proud of this special recognition. On behalf of For Momentum, I want to extend a heartfelt congratulations to the Dunkin' team - we are thrilled to support your partnership success," said Mollye Rhea, President and Founder of social impact agency For Momentum.