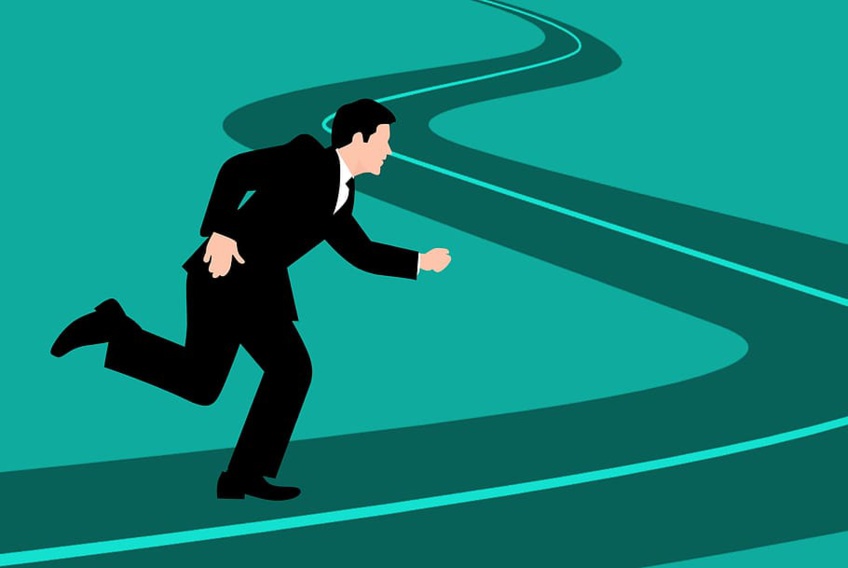 Unlock the Secrets of an Inspiring Career Journey

As a leader in executive talent acquisition, I have the privilege of delving into captivating career narratives, uncovering the paths individuals have traversed, and unraveling their core motivations. At Cisco, I have the perfect platform to channel my passion for this process and foster inclusivity through our groundbreaking Social Justice Actions initiative launched in 2020. Building on our long-standing commitment to diversity, equity, and inclusion, Cisco has embraced a bold, enterprise-wide approach dedicated to empowering the African American/Black community.

At the pinnacle of our organization, our talent acquisition strategy propels us ahead of the competition by attracting top-tier, diverse talent. We approach recruitment differently, analyzing emerging areas of business growth and redefining our perspective on innovative leadership from a talent-centric standpoint. We are fervently cultivating a recruiting culture that celebrates exceptional expertise and proactively engages with remarkable talent.

To amplify the full spectrum of diversity within our hiring framework and board of directors, we nurture talent pools, expand our executive prospect community, and foster a richly diverse talent bench. Our targeted efforts revolve around:
Harnessing the power of diverse candidate slates to elevate all dimensions of diversity in the hiring and promotion process.
Cultivating a culture of sponsorship that transcends all dimensions of difference.
Creating opportunities for Cisco executives and senior leaders to forge connections with diverse talent, fostering proximity and meaningful interactions.
Offering development programs that foster the growth of women and underrepresented minority executives.
The fruits of our labor are undeniable. We have consistently surpassed our aspirations for hiring African American/Black (AA/B) talent year after year. In 2020, our goal was to increase AA/B talent by 25% before the close of fiscal year 2023. I am immensely proud to share that we have exceeded expectations, achieving a remarkable 70% increase in non-executive roles, a staggering 96% surge in director-level positions, and an extraordinary 182% growth among vice presidents and beyond. Furthermore, we are delighted to welcome John D. Harris II and Marianna Tessel to our esteemed board of directors.

Top-tier talent seeks out companies that wholeheartedly embrace diversity as a strategic advantage. In a remarkable feat, Cisco has been crowned the #1 Best Company to Work For in the U.S. for three consecutive years by Fortune and Great Place to Work. This outstanding recognition places our U.S. workplaces in the company of our global teams in 12 countries, including Spain and Portugal, who also proudly hold the coveted #1 position.

The triumph of our hiring framework is reinforced by Cisco's resolute purpose to Power an Inclusive Future for All, as well as the unparalleled experiences we offer to exceptional, diverse leadership talent:
Scale of Business: Cisco provides clear pathways for upward mobility, propelling careers to new heights.
Market Presence: As the leading technology brand globally, Cisco reinvents applications, fortifies enterprises, transforms infrastructure, and empowers the hybrid work environment, spearheading a global and inclusive future.
Geographic Flexibility: Our ability to accommodate talent in their preferred locations has become a paramount competitive advantage, fostering talent attraction and retention.
Cisco Executive Talent Magnets: Our executive leaders are revered industry thought leaders and esteemed Cisco ambassadors, commanding respect and admiration.
Proof of Commitment to Transformation: Cisco's unwavering dedication to delivering the most trusted customer experience through innovation, choice, and an extraordinary team greatly reassures executive candidates that Cisco is a future-forward employer.

"To know that I've helped someone consider what they are excited about in their career, in life, and how their expertise can make immense change in the industry and impact the world, is something special."

Ignite Your Purpose: Unleashing Profound Career Transformations

Receiving compliments is always gratifying, but there's one in particular that truly resonates with me: "You should be my life coach!" These words validate that I am living my purpose and doing what I love. Nothing compares to the profound satisfaction of guiding individuals to explore their career aspirations, unearth their passions in life, and realize the colossal impact their expertise can have on the industry and the world at large.

It's an extraordinary feeling to witness the spark of excitement in someone's eyes as they envision the possibilities that lie ahead. Together, we delve into the depths of their potential, uncovering the unique talents and skills they possess that can spark a revolution. The opportunity to empower them to make an indelible mark on their industry and create a lasting impact on the world is an absolute privilege.

Join me on this transformative journey where purpose and passion intertwine. Together, we'll unlock the doors to endless possibilities and illuminate a path that not only fulfills your career aspirations but also ignites profound change.