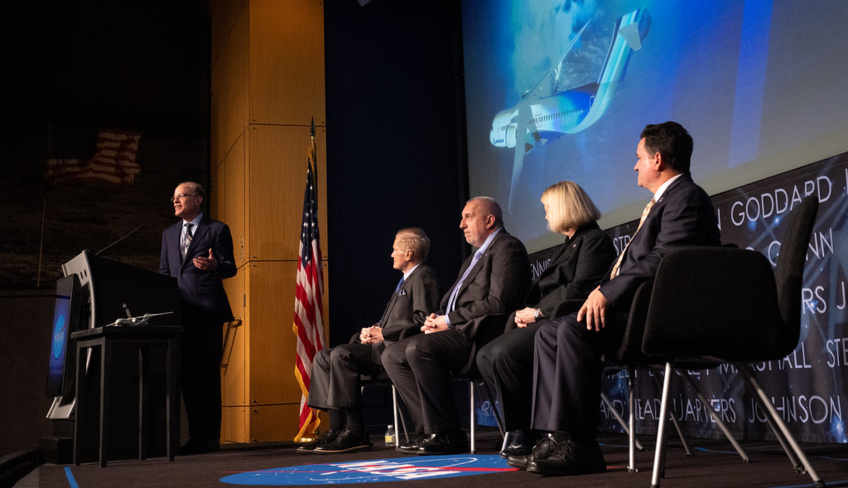 United Airlines Ventures Sustainable Flight Fund SM, a first-of-its-kind investment vehicle designed to support start-ups focused on decarbonizing air travel by accelerating research, production, and technologies associated with sustainable aviation fuel, was launched in an effort to rally businesses and consumers (SAF).
United and its inaugural partners Air Canada, Boeing, GE Aerospace, JPMorgan Chase, and Honeywell have invested more than $100 million in the fund. These and possibly other corporate participants will invest alongside United in SAF technology and production start-ups identified by United through the fund.
United Airlines Ventures has invested in start-ups such as Cemvita, Dimensional Energy, and NEXT Renewable Fuels in the last two years alone.
In a first for a U.S. airline, anyone purchasing a ticket on the United website or app can now contribute to supplement United's investment in the fund. As a thank you, the first 10,000 people who contribute will each receive 500 MileagePlus Miles.
SAF is an alternative to conventional jet fuel that, when compared to conventional jet fuel alone, reduces greenhouse gas (GHG) emissions associated with air travel. SAF, which is currently blended with conventional jet fuel to meet regulatory requirements for use in aircraft, is made from used cooking oil and agricultural waste and could be made from other feedstocks in the future, such as household trash or forest waste. United has invested the most in the future production of SAF (over three billion gallons) of any airline in the world.
"Solving climate change is doable but it requires hard work and real leadership," said United CEO Scott Kirby. "This fund is unique. It's not about offsets or things that are just greenwashing. Instead, we're creating a system that drives investment to build a new industry around sustainable aviation fuel, essentially from scratch. That's the only way we can actually decarbonize aviation."
Sustainable Flight Fund
The UAV Sustainable Flight Fund is open to investment from corporations across industries, and it will prioritize investment in new technology, advanced fuel sources, and proven producers in order to scale SAF supply. The fund's partners may also gain preferential access to environmental attributes associated with United's supply of SAF.
Companies interested in joining the fund can visit
united.com/ventures
.
Consumer Education
United is also educating customers about their carbon footprint from air travel and giving them the option to take action.
United is the first U.S. airline to show customers an estimate of each flight's carbon footprint in their search, beginning today on United.com and the United app. Green shading will indicate a lower-carbon option in a customer's chosen itinerary per economy seat passenger. The carbon footprint of a flight is measured in kilograms CO2e (kilograms of carbon dioxide equivalent), and United's estimates, which may differ from actual flight emissions, are based on aircraft type, flight time, seat capacity, and the number of passengers and cargo on a given flight.
And, before checking out, customers who book flights within or from the United States will see an option to contribute to United's investment in the UAV Sustainable Flight Fund. Customers can make a contribution of $1, $3.50, or $7.00.
To demonstrate the potential impact of customer action at scale, the default option for customer contributions is set at $3.50: if each of the 152 million people who flew on United in 2022 contributed just $3.50 to the UAV Sustainable Flight Fund, that would be enough to design and build a SAF refinery capable of producing up to 40 million gallons of alternative fuel annually.
The Importance of SAF
The 2022 Inflation Reduction Act includes the largest governmental climate change investments in U.S. history, including a new blender's tax credit specifically for SAF, as well as other critical clean energy and carbon capture incentives, which will help spur an increase in SAF infrastructure and supply while lowering SAF consumer costs.
The United States military currently uses nearly five billion gallons of jet fuel per year, and the 2023 National Defense Authorization Act requires the Department of Defense to use a jet fuel blend containing at least 10% SAF by 2028.
And, according to the US Department of Energy, the country's vast feedstock resources are sufficient to meet the entire US aviation industry's projected SAF demand.
United's Goal of Net Zero Emissions by 2050
United aims to be completely green by reducing its GHG emissions by 100% by 2050, without relying on traditional carbon offsets. In addition to the UAV Sustainable Flight Fund, United has launched a SAF purchasing program called the Eco-Skies Alliance and established a venture fund - United Airlines Ventures - to identify and invest in companies and technologies that can decarbonize air travel. Carbon capture, hydrogen-electric engines, electric regional aircraft, and air taxis are among the strategic investments.