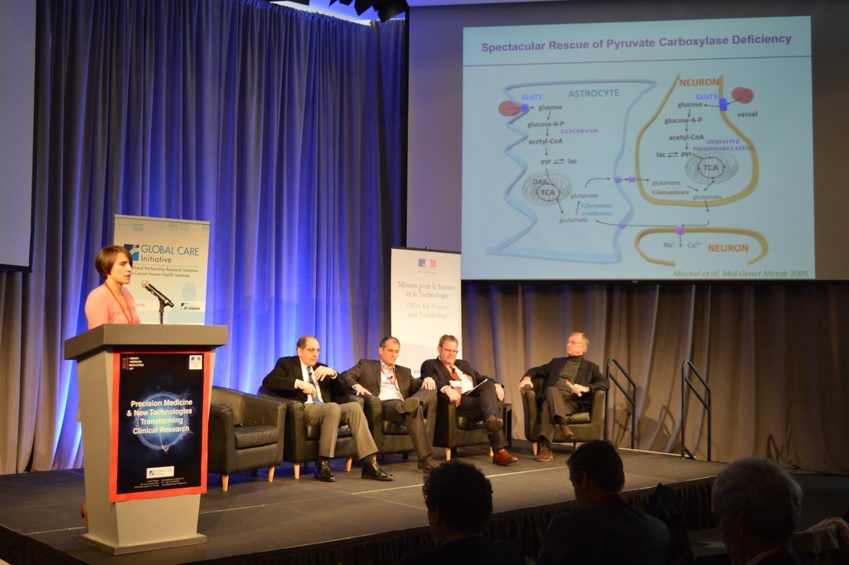 Introducing Ultragenyx Pharmaceutical Inc. (NASDAQ: RARE), a leading biopharmaceutical powerhouse dedicated to revolutionizing healthcare for those affected by rare and ultrarare diseases. Today, we proudly unveil our highly anticipated second annual ESG report, showcasing our unwavering commitment to pioneering breakthrough treatments and upholding ethical business practices.

In this groundbreaking report, we shine a spotlight on our unparalleled approach to drug development, epitomizing our dedication to innovation and pushing the boundaries of medical science. Our relentless pursuit of transformative solutions is matched by our unwavering transparency regarding our corporate responsibility initiatives. We believe that by sharing our progress, we inspire others to join us in our noble mission.

At Ultragenyx, we firmly believe in leaving no one behind. Our steadfast commitment to equitable access to medicines serves as the cornerstone of our purpose. Through our unwavering efforts, we are making a resounding impact on the communities we collaborate with, uplifting lives and fostering hope where it's needed most.

We are a trailblazer in cultivating a diverse and inclusive workplace culture. By embracing the unique perspectives and talents of our exceptional team, we create an environment that fuels innovation and empowers individuals to unleash their full potential. At Ultragenyx, everyone's voice matters, and together we drive forward towards a brighter future.

As stewards of the planet, we understand our responsibility to protect and preserve our environment. Our comprehensive initiatives reflect our commitment to sustainability and reducing our ecological footprint. By taking proactive steps, we ensure that our pursuit of groundbreaking medicine goes hand in hand with safeguarding the planet we call home.

Ultragenyx's unwavering commitment to excellence extends to every facet of our operations. Through our robust corporate governance practices, we maintain the highest standards of accountability, integrity, and ethical conduct. Our commitment to transparency ensures that our stakeholders can trust in our unwavering dedication to doing what is right.

Our ESG strategy revolves around six pivotal pillars, each embodying our mission to transform the lives of individuals living with rare diseases. From fostering innovation to championing patient-centricity, empowering our remarkable team, uplifting communities, preserving our planet, and ensuring strong governance, Ultragenyx is leading the charge towards a world where rare diseases are conquered, and hope is restored.

"Our company has always had a focus on creating value while also doing good for our communities," said Emil Kakkis, MD, PhD, chief executive officer and president of Ultragenyx. "Our 2022 ESG Report showcases our continued commitment to being a responsible drug developer and making a meaningful difference in peoples' lives."

Experience the power of impact and responsibility in the 2022 Ultragenyx ESG Report, a testament to our unwavering dedication to sustainable growth. This comprehensive report proudly showcases our alignment with the Global Reporting Initiative (GRI) and Sustainability Accounting Standards Board (SASB) indices, as well as our commitment to the UN Sustainable Development Goals that resonate deeply with our vision and mission. Dive into the full report and discover more about Ultragenyx's groundbreaking ESG efforts at https://www.ultragenyx.com/ultra-committed/corporate-responsibility/.

Highlights from our remarkable 2022 ESG journey include extraordinary advancements across multiple fronts:

Innovation:
Ultragenyx's passion for groundbreaking therapies drives us to deliver novel treatments that have the potential to modify diseases, offering hope to rare disease communities with limited or no treatment options. Brace yourself for our remarkable achievements:

Embarked on pivotal studies for three cutting-edge gene therapies.
Established over 200 clinical trial sites across 24 countries by December 2022, solidifying our global impact.

Patients:
At Ultragenyx, our unwavering commitment lies in supporting the rare disease community. We tirelessly strive to develop novel therapies, share our scientific expertise, achieve widespread access to screening and treatment, and actively collaborate with policymakers to drive meaningful change. Witness the tangible impact we've made:

Over 3,200 patients have received life-changing Ultragenyx treatments through commercial access and expanded use by December 2022.

In celebration of Rare Disease Day 2022, we launched an impactful campaign promoting education and access to newborn screening. Moreover, we generously matched donations to two exceptional nonprofit organizations, Baby's First Test and Rare Disease Innovation Institute, further amplifying our dedication.

People:
Ultragenyx cherishes diversity, inclusivity, and the well-being of our extraordinary workforce. We provide a safe, healthy environment where everyone can thrive. We're proud to share these milestones:

Approximately 45% of our U.S. employees and an impressive 79% of new hires self-identify as members of diverse populations as of December 2022.

Nurturing growth and development, we facilitated 70 development workshops, ensuring that 95% of our employees had the opportunity to enhance their skills and knowledge.

Communities:
Ultragenyx's commitment extends far beyond our organization. We actively support initiatives that create profound impacts in the rare disease community, public health, access to care, STEAM education, and local at-risk communities. Behold our remarkable contributions:

Approved charitable donations and health-related grants totaling an astounding $4.27 million, supporting over 70 patient advocacy organizations across 21 countries and providing essential medical education to 60,000 healthcare professionals.

We proudly highlight the tremendous participation of 78% of employees from our Latin America region in the first-ever International Day of Service.

Planet:
Preserving our planet's precious resources is an integral part of Ultragenyx's environmental strategy. We constantly strive to minimize our environmental footprint in every aspect of our business. Witness our commitment in action:

Prepare to be amazed as we unveil the remarkable achievements:

#3 Best Place to Work in the Bay Area:
Among companies with 500-999 employees, Ultragenyx claimed an impressive spot on the podium. Recognized by the esteemed San Francisco Business Times, our dedication to creating an exceptional workplace culture was celebrated.

Workplace Wellness Excellence:
The San Francisco Business Times awarded Ultragenyx the coveted #2 position for workplace wellness. Our unwavering commitment to fostering a healthy and thriving workforce was acknowledged, proving that we prioritize the well-being of our exceptional team.

Top Places to Work in Massachusetts:
The Boston Globe bestowed this prestigious recognition upon Ultragenyx, underscoring our exceptional workplace environment. Our commitment to nurturing a supportive and inclusive culture has positioned us among the best in the region.

Best Leading Rare Disease Medicines & Therapies Company:
Global Health & Pharma's 2022 Healthcare and Pharmaceutical Awards crowned Ultragenyx as the unrivaled champion in this esteemed category. Our relentless pursuit of innovative treatments and unwavering dedication to rare disease communities set us apart, solidifying our position as a trailblazer in the industry.

Deloitte Technology Fast 500:
As one of the fastest-growing companies in the technology sector, Ultragenyx made its mark in the esteemed Deloitte Technology Fast 500. This prestigious recognition showcases our remarkable growth trajectory and reinforces our position at the forefront of cutting-edge medical advancements.

Join us on this incredible journey of innovation, impact, and recognition. At Ultragenyx, we continue to push boundaries, setting new standards for excellence and redefining what's possible in the world of rare disease medicine.