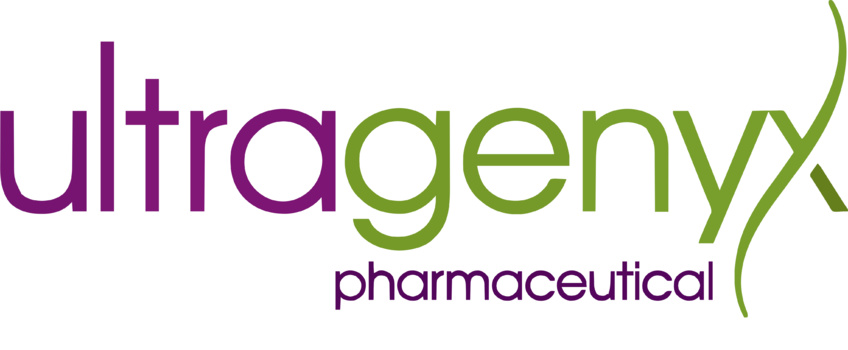 Introducing Ultragenyx Pharmaceutical Inc, a visionary biopharmaceutical company dedicated to revolutionizing the field of rare and ultrarare disease treatments. Today, we proudly unveil our highly anticipated second annual ESG report, showcasing our cutting-edge approach to drug development and unwavering commitment to corporate responsibility.
Within this comprehensive report, we illuminate our trailblazing initiatives and transparently disclose our corporate responsibility endeavors. We are steadfast in our pursuit of equitable access to life-changing medicines, generating a profound positive impact on the communities we collaborate with. Moreover, we foster an inclusive and diverse workplace culture while upholding the highest standards of corporate governance.
Ultragenyx's ESG strategy is ingeniously structured around six foundational pillars, meticulously aligned with our mission to transform the lives of individuals afflicted by rare diseases. These pillars, aptly named Innovation, Patients, People, Communities, Planet, and Governance, guide our every action, amplifying our potential to make a meaningful difference in the world.
"Our company has always had a focus on creating value while also doing good for our communities," said Emil Kakkis, MD, PhD, chief executive officer and president of Ultragenyx.
"Our 2022 ESG Report showcases our continued commitment to being a responsible drug developer and making a meaningful difference in peoples' lives."
Ultragenyx ESG Report, a comprehensive testament to our unwavering commitment to sustainability and responsible business practices. Aligned with industry-leading standards, such as the Global Reporting Initiative (GRI) and the Sustainability Accounting Standards Board (SASB), this report showcases our dedication to transparency and accountability.
Within its pages, we proudly highlight the United Nations Sustainable Development Goals that resonate most deeply with Ultragenyx's visionary mission. It is a testament to our resolute pursuit of a better future for all.
You can delve into the full report and immerse yourself in the extraordinary ESG efforts of Ultragenyx by clicking
here
.
Let us now unveil some of the remarkable highlights from Ultragenyx's 2022 ESG report:
Innovation:
Ultragenyx is steadfast in our commitment to delivering groundbreaking, disease-modifying treatments to the rare disease communities who face limited or no treatment options. Here are just a few milestones:
Three remarkable gene therapies have advanced into pivotal studies, raising hope for transformative outcomes.
Across 24 countries, we have established over 200 clinical trial sites, ensuring widespread access to our innovative therapies.
Patients:
At Ultragenyx, our dedication to the rare disease community knows no bounds. We strive to provide unwavering support through a range of initiatives, including:
Over 3,200 patients have received life-changing Ultragenyx treatments through commercial access and expanded use, bringing renewed hope and improved quality of life.
In honor of Rare Disease Day 2022, we launched a powerful campaign to foster education and access to newborn screening. Additionally, we proudly made matched donations to two esteemed nonprofit organizations, Baby's First Test and Rare Disease Innovation Institute, who tirelessly work in this crucial area.
Our unwavering commitment to fostering a diverse, inclusive, safe, and healthy environment sets us apart. We believe in fair and transparent compensation practices, free from bias, ensuring that everyone feels valued and empowered.
Just take a look at some remarkable achievements within our People pillar:
As of December 2022, approximately 45% of our U.S. employees and a staggering 79% of new hires proudly self-identify as members of diverse populations, fostering an enriching and vibrant workforce.
We believe in continuous growth and development. That's why we offered an impressive array of 70 development workshops, attended by 95% of our dedicated employees.
At Ultragenyx, we're passionate about making a positive impact on the communities we serve. Here's a glimpse into our commitment:
Through charitable donations and health-related grants totaling $4.27 million, we proudly supported over 70 patient advocacy organizations in 21 countries. These contributions have reached an astonishing 60,000 healthcare professionals, enhancing medical education and empowering communities.
We're not just a company; we're a force for good. Our Latin America region stood out with 78% employee participation in the first International Day of Service, showcasing our commitment to giving back.
Environmental responsibility is paramount to us. Ultragenyx is dedicated to minimizing our environmental footprint across our operations. Here's what we've accomplished:
By purchasing 1,988 megawatt-hours (MWh) of renewable electricity, we effectively avoided an estimated 465 metric tons of carbon dioxide equivalent (CO2e), contributing to a greener and more sustainable future.
Our efforts in waste reduction have been truly remarkable. We diverted 950 pounds of pipette tip boxes from landfills, with 75% of them being recycled into new lab products, embodying our commitment to circularity.
Governance is the bedrock of Ultragenyx's purpose and success. We hold ourselves to the highest standards, ensuring ethical practices, data protection, compliance, and responsible procurement. Some notable achievements include:
All our employees underwent comprehensive training on data protection, cyber security, and social media, ensuring that we maintain the utmost integrity in our operations.
We have proudly joined the esteemed International Pharmaceutical Supply Chain Consortium (Rx-360) and actively participate in the Rx-360 Joint Audit Program, solidifying our commitment to industry-leading governance practices.
In recognition of our unwavering dedication, Ultragenyx has received numerous awards and accolades in 2022. We were named the #3 Best Place to Work in the Bay Area for companies with 500-999 employees and ranked #2 for workplace wellness by the San Francisco Business Times. The Boston Globe recognized us as one of the Top Places to Work in Massachusetts. Additionally, we were honored as the Best Leading Rare Disease Medicines & Therapies Company in the 2022 Healthcare and Pharmaceutical Awards by Global Health & Pharma. Furthermore, Ultragenyx proudly secured a place among the Deloitte Technology Fast 500, highlighting our remarkable growth in the technology sector.
Join us on our transformative journey, where people thrive, communities flourish, and the planet is protected. Together, we're redefining the future of rare disease medicine.