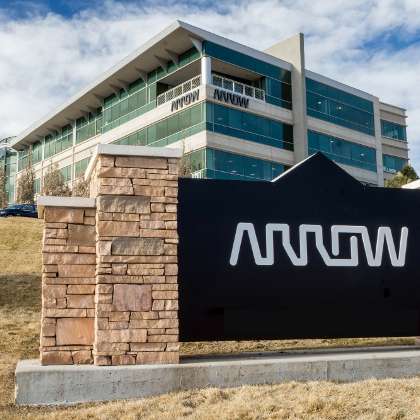 For the second year in a row, the staff at Arrow Electronics in the UK have raised funds for the Martin House Children's Research Institute. A group of 28 people completed the Great Yorkshire Cycle, a 150-mile ordeal with a 4,000ft vertical ascent, along breath taking vistas of the county.

"I am truly proud of our team, who have gone out of their way to support this great charity," said Nick Bannister, vice president of enterprise IT solutions at Arrow. "It's great to see so many of our vendors and suppliers participating in the Arrow Great Yorkshire cycle, and I can't wait to see how much we can harvest this year."

Martin House provides free support to more than 400 families, including 150 bereaved families and focus on infants, children and young adults with life-threatening illnesses in North, West and East Yorkshire.

Their support services includes bereavement support, prenatal and neonatal support, and shelter, providing opportunities for families to spend quality time together.

"We are grateful for Arrow's support over the past 12 months. Their support will make a huge difference to the hundreds of families we serve every year," said Abigail Proctor, Partner Manager at Martin House.

The group raised additional funds in late September when they entered the Yorkshire Three Peaks Competition in Yorkshire Dales National Park. The route is 24 miles long and covers 5200 feet of ascent in less than 12 hours.