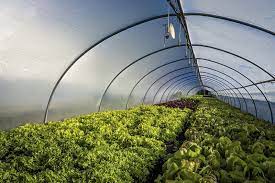 The UK Prime Minister, Rishi Sunak, recently paid a visit to the farm at Writtle University College (WUC), which is associated with New Holland Agriculture, a CNH Industrial brand. The engineering apprentices of New Holland were delighted to have the Prime Minister join them in a tractor maintenance workshop.

The Prime Minister's visit to the Essex campus was aimed at engaging with the youth and understanding their enthusiasm for the food and farming industry. The apprentices had an interactive session with the Prime Minister, showcasing their knowledge of agricultural machinery. These workshops, initiated by CNH in partnership with WUC in 2022, are designed to bridge the skill gap for specialist engineers in the agriculture sector. All the apprentices are currently working with local dealerships of New Holland Agriculture across England.

David Rapkins, the Business Director of New Holland Agriculture for UK & ROI, expressed his pride in collaborating with WUC and Scotland's Rural College (SRUC) to offer these apprenticeship courses in the land-based education sector. The goal is to cultivate a robust workforce of specialist agricultural engineers for the future.

The Prime Minister's visit and active involvement in this program is a testament to its high standing and CNH's unwavering dedication to agricultural education for young people. In programs like this one at WUC and others across the UK (including a similar initiative at SRUC Oatridge campus in Scotland run by CNH), education in cutting-edge AgTech is a top priority now and will continue to be in the future.