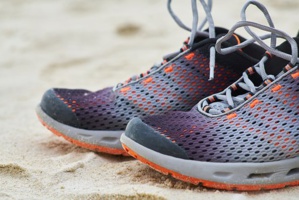 Dailycsr.com – 28 March 2016 – The new range of "RedLion", presented by U-Power brand, comes as the latest collection of the company that borrows from Italian designs for providing "work-to-leisure safety footwear".
The same has been given shape for significantly improving the "health and wellbeing" of the one who wears them, thus the concept of the said product came into being as a resolution "in mind and features one of the most exciting developments in the industry".
The 'RedLion' collection has a "high-performance" range energetic make, whereby representing a research breakthrough that testifies the incorporation of "Infinergy" and innovation. Infinergy is an "amazing new material" introduced by BASF which comes from "polyurethane" an expandable "thermoplastic" which is placed in the sole areas, whereas traditionally the soles are made with "PU".
Furthermore, HSE informs that:
"The RedLion's resilient sole springs back into its original shape immediately after impact, so that much less energy is expended by the wearer".
References:
www.healthandsafetyatwork.com