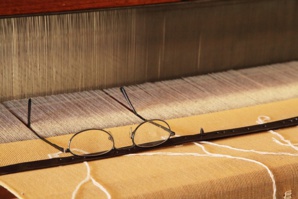 Dailycsr.com – 09 June 2016 – The textile industry around the world holds a value of more than "$1 trillion", whereby it turns out to be the "second largest industry in terms of intensity of trade". Moreover, when one looks at textile in terms of "household waste", it again occupies the place of the "fastest growing sector".
The prevalent practice of discount sales added with the "low retail prices" that has been the norm in textile sector over last twenty years has helped the consumption rates to boost dramatically. However, with the rise of consumption, comes the increased wastage of cloth, whereby statistics show that over "three million tons of textiles are thrown away each year in the EU alone".
Therefore, it turns out to be a challenge for the industry movers to address the issue of "textile waste". However, Aalto University and the Finland based "VTT Technical Research Centre" have ventured in a collaborative project to find a solution through "Trash-2-Cash" project initiatives.
The said endeavour provides a common platform for all the different players of the textile industry to come together starting from "designers, researchers, materials suppliers" to the manufacturers spread across Europe. All of them apply their head together to overcome the wastage issue through "recycling and development of high-performance fibers".
Trash-2-Cash taps into experts from all aspects of textile industry chain, whereby the project aims to come up with "techniques" that will enable the "used textiles" fibres to be churned back into the production cycle by spinning, knitting, sewing which will culminate into innovative designing. It is an efficient and eco-friendly attempt to pre-process and use waste textiles to separate them into high quality fibres. Furthermore, Vikas Vij writes:
"The role of VTT is to focus on breaking down the fibers in waste textiles and making them suitable for the cellulose carbamate process. The Ioncell cellulose fiber manufacturing process will be carried out at the Aalto University. The Ioncell-F process has proved to be particularly suitable for the recycling of cellulose waste".
Designers have an important role to play in this entire project as they need to ensure the "quality, performance and appearance" of the end products satisfy the customers. In the long run, the said project also has visions of creating new market spaces for recycled textiles that are turned into high quality goods. In a concluding note, Vij informs:
"The Trash-2-Cash project is part of the EU's Horizon 2020 program, and will run from 2015 until 2018. The total budget is EUR 8.9 million, of which EU funding accounts for EUR 7.9 million. The project team includes 18 organizations from 10 EU countries. The project is coordinated by SP Technical Research Institute of Sweden. In addition to VTT and Aalto University, Finnish participants include the children's clothing manufacturer Reima".
References:
http://www.ethicalperformance.com/