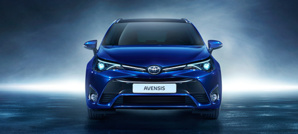 Dailycsr.com – 16 November 2015 – In this fiscal year, Toyota has its CSR plans up its sleeves, whereby the "Toyota Kirloskar Motor" has an agenda of spending "Rs 50 million" in India for its Corporate Social Responsibility. There are plans of channelizing the same into various fields like "sanitation, safe drinking water and school education projects".
The limit of the fund has been "stipulated under the Companies Act", whereby in reference to the same, the vice chairman and the director of TKM remarked:
"Toyota has already exceeded 2 per cent on CSR activities. Toyota was performing CSR activities even before the government mandated it for companies. Toyota will increase its spending on CSR provided profits go up."
In the line of its CSR efforts, Toyota is designing various projects regarding "village sanitation" in the state of Karnataka. Moreover, the company is also active in the regions of "Uttar Pradesh and Bihar" to provide "safe drinking water" systems. In the said attempt TKM has funded for "one water purification unit each in Vaishali in Bihar and Varanasi in Uttar Pradesh".
Besides, these ventures, the company has promised to build nearly two hundred and fifty toilets in Ramanagar, with an additional amount of one hundred twenty five in Varansi and another one hundred twenty five in Vaishali. These endeavours were undertaken solely focusing on the "girl children".
According to reports TKM has made a sale of "95,316 vehicles" in India, between the period of January to August of 2015, whereby accounting for over fourteen percent of the previous year's sale of "83,755" units. In fact, Toyota Kirloskar Motor is going to "focus" on developing "more eco-friendly motoring in India". While, TKM's Viswanathan states:
"We are known for strong hybrid cars and the thrust in the coming years would be to increase the market share for these in India".
References:
http://economictimes.indiatimes.com/