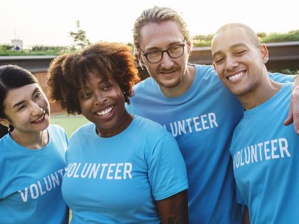 Dailycsr.com – 22 November 2018 – Timberland is a global brand for outdoor lifestyle, whereby the company hosted its "annual Serv-a-Palooza volunteer initiative". The celebrations lasted for two months long in September and October while the programme spread across nineteen countries within the mentioned time frame.

Employees, community people as well as partners of Timberland come together to celebrate Serv-a-palooza wherein a shared aim of meeting "critical needs" and creating "sustainable impact around the globe" bind them all together. The "Path of Service™" programme of Timberland came into existence in the year of 1992 with the idea of the employees with "up to 40 paid hours annually" for spending in communal service.

Under the said programme, Timberland hosts "two annual global service events", namely Earth Day which takes place in spring time and Serv-a-palooza, which is an event of the fall. The former focuses on projects that address the environmental issues, while the latter addresses "community-based needs". Moreover, employees are also supported to participate either independently or in small groups in services that particularly match their passion.

Timberland's Global Brand President, Jim Pisani said:
"We're excited to once again host our Serv-a-Palooza volunteer activities around the world. One of Timberland's three brand pillars is our commitment to build stronger communities. Serv-a-Palooza provides a tremendous opportunity for our employees to pull on their boots and positively impact the communities where we live, work and explore. It's really a testament to their passion for making a difference."

Over "1,200 volunteers" from Timberland joined in fifty plus projects in Serv-a-palooza, for example, as mentioned by Timberland:
Manchester, New Hampshire: Timberland headquarters closed on September 20 to host five projects in the city of Manchester, including a "Footprints Fair" where 460 elementary school students were gifted new boots, backpacks and books while the rest of the team worked to build an outdoor classroom and beautify the school grounds.
Quy Nhon, Vietnam: On September 8th, 50+ volunteers worked with the Dong Tam Social Protection Center to provide educational and shelter support to children who are orphaned and/or have developmental disabilities.

Timberland's dedication to serve the community goes beyond its volunteering initiative and includes responsible manufacturing that promotes outdoor protection and restoration, particularly focussing on making cities greener.



References:
3blmedia.com